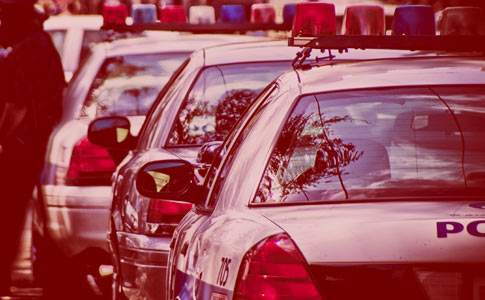 Lansing police initially suspected that a 36-year old woman was killed by two dogs.
Dogs Cleared in Attack
UPDATE 04/17/23: The Lansing State Journal reports that police have "cleared" the two dogs seized after a woman's death Friday that police initially termed a "possible attack." Ingham County Animal Control Deputy Director Dan Verhougstraete told the Journal on Monday the dogs were cleared to be returned to their owner and were not involved in the death. "We do not have an active role in their investigation," Verhougstraete said. "The dogs were just being housed."
A commenter on the Journal's Facebook post can't understand how a stabbing could be confused with dog bites. "Sharp force injuries," also termed "sharp force trauma," are terms used by some medical examiners when declaring the cause of death after a fatal dog mauling. Search results on this website returned about a dozen cases where the "sharp force injury" term is used by forensic officials. Additional news reports state the case is now being investigated as an accidental death.
---
04/15/23: Police Suspect Dogs Involved
Lansing, MI - On Friday night, a 36-year old woman was found dead, the Lansing Police Department said. Police suspect two dogs are the culprits. Police were dispatched to a home in the 3400 block of West Mount Hope Avenue around 8:00 pm for a possible stabbing, but "there is reason to believe this was a possible dog attack," according to a statement from the agency. Both dogs were seized by Ingham County Animal Control. The victim's name was not released.
A commenter on the Lansing State Journal's Facebook post claims the victim is the ex-girlfriend of the dogs' owner, who "entered his home without notifying him." She "was mauled to death," Sheyenne Tinges states. "What he walked into when he got home from work is horrifying. The girl's arm was by the door entrance while the rest of her body was across the room. Her flesh and blood scattered everywhere." Tinges states that police initially suspected the dogs' owner.
Police "let him go once CSI and animal control were done investigating the scene," she said. Tinges also claims the dogs "did not just attack for no reason nor were they outside of their territory." The dogs' owner "loved his dogs and he loved the girl who lost her life as well. This whole situation is a nightmare." The whole point of Tinges' comment (and the post on her own page) is to ask for a recommended "biohazard remediation/ crime scene clean up service."
The Lansing's Most Wanted Facebook page captured audio from dispatch stating, "sounds like a confirmed K, possibly from a dog bite." The video also shows that the attack occurred in the Riverview Estates Mobile Home Community. Tinges posted the same "biohazard" comment on that thread. The moderator of Lansing's Most Wanted replied to her, "Sheyenne Tinges killer dogs need to be killed plain and simple. There is no room in our society for that mess at all!"
Related articles:
04/06/23: 2023 Dog Bite Fatality: Man Killed by Two Pit Bulls in Vacant Detroit Building
07/30/22: Sebewaing Police Chief Takes Pit Bull 'Lucifer' into Custody; Issues Rare...
---
Baseline reporting requirements:
Law enforcement departments across the United States should release consistent "baseline" information to the media and the public after each fatal dog mauling,
including these items
.