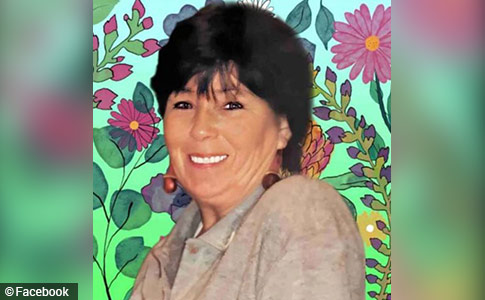 Glennaroy Blackwelder, 71, was killed by four dogs belonging to a neighbor.
---
UPDATE 12/02/23: In late November, DogsBite.org obtained records from the Tulsa Police Department and the Tulsa Animal Welfare Department after submitting a public records request regarding the death of Glennaroy Blackwelder. After the April 18 fatal dog attack, police did not release the time the attack occurred or the dog breeds involved. The attack occurred at approximately 4:30 pm. Three pit bulls and one Belgian malinois were taken into custody and euthanized after the fatal attack.
Blackwelder was discovered deceased in the backyard of a home next door to where the dogs resided. Fence lines and heights are not explained in the police incident report, nor is the location of where the attack started (on or adjacent to the dog owner's property). According to the narrative, only the three pit bulls were involved in the attack. However, we do not have the supplemental reports. Therefore, we cannot exclude the malinois, given that this was a complicated multi-dog attack.
"TPD explained she had been mauled by the three pit bulls resulting in her death. I spoke with the dog owner redacted redacted. He was visibly shaken by the encounter. He received a call that his dogs attacked someone, and got to his house to secure the dogs for TPD and the medical examiners. He did not want to own the dogs anymore and willingly loaded the three attack dogs and one malinois that he'd received a complaint on before." - Tulsa Police Incident Report
---
04/29/23: Attacked Through Fence
Tulsa, OK - Another adult is dead after being attacked by dogs in Tulsa. The fatal attack occurred on April 18, but no confirmation was provided by local news outlets until April 25. Glennaroy Blackwelder, 71-years old, died after being attacked by four dogs belonging to one of her neighbors. The deadly attack occurred near Blackwelder's home in the 1400 block of North Delaware Place. The time of the attack was not released by Tulsa police, nor were the breeds of dogs involved.
In late March, 66-year old Donald Gibson of Tulsa died after being viciously attacked by at least one family pit bull after trying to break up a dog fight. That attack happened in east Tulsa, about 15 miles east from Blackwelder's home. Longtime neighbor and friend of Blackwelder, Diane Wise, spoke to KJRH. Wise said that "everybody liked Glenna." Wise has lived just a few doors away from Blackwelder since the 1980s. She has known Glennaroy Blackwelder for decades.
Wise affectionately called Blackwelder a "crazy cat lady," who rescued and cared for cats. Wise said that Blackwelder was looking for one of her cats that day when she was attacked by the four dogs. According to Wise, Blackwelder was walking between her friend's house and another neighbor's house, which had a short chain-link fence separating Glenna and the dogs. The dogs attacked Blackwelder through the fence, Wise said, grabbing ahold of one of her arms, killing her.
She died in a neighbor's yard who had known and cared about her, Wise said. "The guy that she died in his yard was just heartbroken," she said. "'She is such a good neighbor,'" he told her. "He had only lived there about five years, but he was very attached to her," Wise said. That man was not identified. A spokesperson for the city of Tulsa said the dog attack is still under investigation. The four dogs involved in the attack were surrendered to Tulsa animal welfare and euthanized.
Glenna was "was passionate about rescuing & feeding animals including cats, more cats, stray cats, birds, squirrels, a resident possum and OH! Did I mention her love of cats," states her obituary. She volunteered at "Catholic Charities and local animal shelters, often bringing home animals that needed extra love and care." It describes her death as a "sudden passing" that has left a "deep void in the hearts of her family, friends and cats." She will be dearly missed, the obituary states.
In October 2020, Curtis Wickham, 26-years old, was killed by three pit bulls in west Tulsa. That attack occurred about 7 miles west of Blackwelder's home. The dogs' owner, Benjamin Ryan Spence, pleaded no contest to second-degree manslaughter in connection to Wickham's death in May of 2022. Prosecutors had initially charged Spence with second-degree murder for directing his three pit bulls to attack Wickham, but corroborating that in court proved to be too difficult.
More Unreported Fatal Dog Attacks in Tulsa
Several days after publishing the post, Animals 24-7 reported that at least two other adults were killed by dogs in Tulsa recently -- neither were reported by police, animal control or local media outlets. John "Pops" Hunter, 78 years old, was apparently killed by a family pit bull, possibly his own. The source of this information was Hunter's daughter, Becca, who told Animals 24-7 that she had previously been bitten by the same dog. The date of Hunter's death was not provided.
The victim in the other apparent fatal dog mauling in Tulsa was John Reed. "John Reed, 55-60 years old, badly bitten near Sheridan and 36th Street North," who after the pit bull attack "went into his house and bled to death," according to a confidential source of Animals 24-7. A funeral for his death was apparently held on May 1, 2023, but it was not publicly announced. Reed is believed to have been killed by his own pit bull. The Reeds are said to be of Native American heritage.
View the DogsBite.org Google State Map:
Oklahoma Fatal Pit Bull Attacks
.
Related articles:
03/24/23: 2023 Dog Bite Fatality: Man Killed by Pit Bull in East Tulsa After Trying to Break...
05/09/22: 2020 Dog Bite Fatality: Man Dies After Violent Pit Bull Mauling in West Tulsa...
---
Baseline reporting requirements:
Law enforcement departments across the United States should release consistent "baseline" information to the media and the public after each fatal dog mauling,
including these items
.