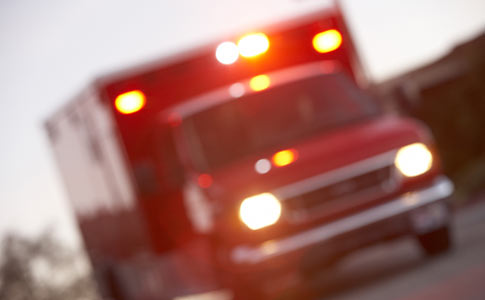 Melanie Catley, 70-years old, died of her injuries after being attacked by two chained dogs.
Woman Dies of Injuries
Hampstead, NC – A 70-year old woman has died after being attacked by her neighbor's two chained dogs. On December 8, at about 2:05 pm, a 911 call was placed by the property owner at 206 Holiday Drive about a woman on the ground in his backyard. According to officials, Melanie Catley had entered into the neighbor's backyard when the dogs attacked her. She sustained severe injuries and was taken to a hospital in critical condition, where she died several days later.
Multiple units responded to the scene, including Pender County Sheriff's deputies, Pender County Sheriff's Office Animal Control Unit and EMS. No criminal investigation was undertaken because the dogs were restrained on the owner's property when they attacked her. Both dogs were surrendered by their owner to authorities and were euthanized. The breed of dog information was not released, but a person living at the home had a litter of pit bull-lab puppies in early 2021.
It's uncommon for adults to be killed by chained dogs; children are most often the victims. In January, two chained dogs attacked 56-year old Saad Al-Anazi in Las Cruces. The owner believed that one of the dogs had jumped over the fence and was left hanging on the other side, choking. Al-Anazi may have been trying to free the dog, only to have the dogs attack him. Of the 42 people killed by chained dogs since 2005, only 7 were adults, 17%, and each were ≥ 50 years old.
Related articles:
02/08/22: 2022 Dog Bite Fatality: Man Dies After Attack by Two Chained German Shepherds...
---
Baseline reporting requirements:
Law enforcement departments across the United States should release consistent "baseline" information to the media and the public after each fatal dog mauling,
including these items
.