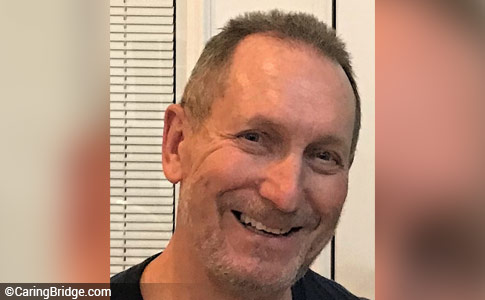 Michael Lane of Kingston died two weeks after being attacked by a pair of pit bulls.
Mauling Victim Dies
Roane County, TN - On September 25, Michael Lane, 68-years old, was walking along Cave Creek Road in Loudon when two pit bulls belonging to Charles Henry Green viciously attacked him. Green was arrested on October 1 on one count of allowing animals to run at large causing serious injury or death. Lane died on October 8. According to his obituary, Lane "crossed over, or maybe ran, into the arms of Jesus on Saturday, October 08, 2022 following a tragic event."
According to the warrant filed in the case, a passerby identified as Craig Stinson reportedly saw Lane's leg sticking out of a ditch on the side of the road and stopped. "Craig said that Michael had told him he was attacked by two pit bulls while walking down the roadway," the warrant said. "Craig said he never saw the pit bulls attacking Michael, but said there were two aggressive pit bulls on the property of 172 Cave Creek Road due to his prior knowledge of the dogs."
The deputy that responded was able to speak to Lane prior to the ambulance arriving. He asked Lane where he was when the dogs attacked him. "He stated he was walking down the hill in the road just before the address at 172 Cave Creek Road when he was attacked by the pit bulls," the warrant said. "I did see that Michael had severe lacerations to both his left and right arms and his ears appeared to have been ripped off." Green's address is listed as 172 Cave Creek Road.
The deputy, a sergeant with the sheriff's office and an animal control officer paid Green a visit, reports The Mountain Press. Green stated that he couldn't say if his dogs ran off his property. That is when the deputy observed blood on Green's dogs. "I did observe that the gray pit bull owned by Charles had what appeared to be fresh blood on its legs and chest, and on its feet," the warrant said. "The black and white pit bull that was owned by Charles had blood on its legs and chest."
Animal control confiscated both dogs, reports The Mountain Press. One was put down quickly. On October 11, The Press reported that Green decided not to contest having his second pit bull euthanized. He also waived his right to a preliminary hearing, so the case was bound over to the Roane County grand jury. Green could face more serious charges now that Lane died. Moreover, animal control was aware that Green's pit bulls had a history of violence prior to attacking Lane.
The Pit Bull Owner
Charles Henry Green is well known by local authorities. In March of 2019, Green shot a gun into two different vehicles parked in front of a home on Church drive. "His ex-girlfriend (a woman) and her son ... (his roommate) were inside the house at the time the shot was fired," Lenoir City Investigator Brad Brown wrote in a report. Green was charged with four counts of aggravated domestic assault, aggravated assault and two counts of vandalism and held on $128,000 bond.
In November 2020, Green was charged with solicitation of a minor after the teenager's grandfather saw that Green had commented on one of her social media posts. Alarmed, he told the girl's father, who then saw private messages between his daughter and Green. Green had asked the girl to come to his house on Cave Creek Road and said he wanted to meet her. Green told her if she would meet him, he would want to have sex with her, according to the arrest report.
In April 2021, Green's property on Cave Creek Road was designated an "Accumulated Debris/Junkyard," along with several other properties (Page 11). The Roane County Commission authorized the county attorney to file lawsuits to determine whether the property owners listed were subject to a Roane County resolution regarding zoning regulations regarding overgrown vegetation and accumulated debris. It is unknown if this was ever resolved.
What is known is that Green was living in the home on September 25 when his two pit bulls ran off his property and viciously attacked Michael Lane. He died while hospitalized two weeks later. The loss of Lane is a terrible tragedy for his family and friends. Their pain and suffering is all due to Charles Henry Green. We hope that Green is charged and convicted of the Class D felony in Tennessee statute § 44-8-408. We hope he serves the maximum sentence of 12 years too.
View the DogsBite.org Google Map:
Tennessee Fatal Pit Bull Maulings
.
Related articles:
10/11/22: 2022 Double Dog Bite Fatality: Pair of Family Pit Bulls Kill Two Children in Tennessee
09/14/22: 2022 Dog Bite Fatality: 32-Year Old Man Killed by 'Alligator' Pit Bull in Tennessee
06/07/22: 2022 Dog Bite Fatality: Woman, 70, Killed by Pet Rottweilers in Tennessee
---
Baseline reporting requirements:
Law enforcement departments across the United States should release consistent "baseline" information to the media and the public after each fatal dog mauling,
including these items
.