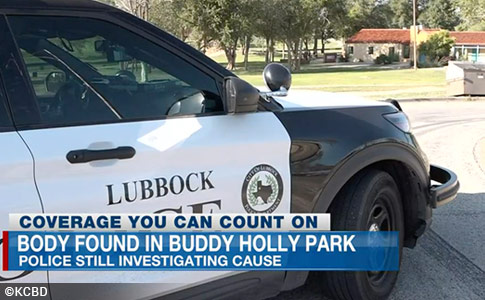 A man was killed and woman injured by three dogs at Buddy Holly park in Lubbock.
Multi-Victim Attack
Lubbock, TX - On Tuesday, local news outlets in Lubbock reported that a woman was attacked by three "aggressive dogs," suffering "moderate injuries," and that nearby, a man was discovered dead. Authorities are now reporting that the man died due to being mauled by dogs. The attacks occurred in the 2500 block of Cesar Chavez Drive early Tuesday morning after a caller reported a dog attack and dead body at a nearby park. A witnessed fired several shots at the dogs.
One of the dogs was quickly captured by animal control officers and two remained at large. The loose dogs were described as a black dog and a white dog with black spots and both appear to be of a "pit bull-type breed," police said. Those dogs were captured that evening and taken into custody. On Wednesday, the Lubbock Police Department identified the man as 64 year-old Jack Looney, who was also "the victim of a dog attack and died as a result of the injuries he sustained."
---
Metro Unit Investigating Tuesday Morning Incident

(LUBBOCK, TX) – A death investigation is underway by the Metropolitan Special Crimes Unit, following a dog attack in North Lubbock Tuesday morning.

The LPD Communications Center received a call for service at 7:30 a.m. on September 27 to the 2500 block Cesar Chavez Drive for reports of aggressive dogs in the area of the Buddy Holly Recreational Area. The caller reported that one woman had been injured after several dogs attacked her. The caller also stated that there was a dead body nearby. It was unknown at the time if the two were related.

Officers responded and located one woman with moderate injuries received from several dog bites. Officers also discovered 64 year-old Jack Looney nearby. Looney was pronounced deceased on scene by EMS. Preliminary information leads investigators to believe that Mr. Looney is also the victim of a dog attack and died as a result of the injuries he sustained.

The City of Lubbock Animal Control Department responded to the scene and captured one of the dogs believed to be involved in both attacks. Late yesterday evening Animal Control Officers located and captured the other two dogs believed to be involved.

This case remains under investigation. - September 28, 2022, Lubbock Police Department
---
The male victim, Looney, was known in the Lubbock community. Looney was chairman of the United Democrats Lubbock Precinct Twentynine, according to his Facebook page. The Lubbock County Democratic Party offered their condolences. One friend said he liked to walk around the lake at Buddy Holly park late at night. Looney was liked by many and also disliked. Looney had been an attorney, but was ordered by the Supreme Court of Texas to resign in the mid 1990s.
---
Join Texas Dog Bite Victims' Advocacy - Join our Texas email list to stay informed
View the DogsBite.org Google State Map:
Texas Fatal Pit Bull Attacks
.
Related articles:
07/22/22: 2022 Dog Bite Fatality: Man Mauled to Death by Pack of Pit Bull-Mixes in Fresno...
06/15/22: 2022 Dog Bite Fatality: Hockley County Man Found Dead was Killed by Pit Bull-Type...
---
Baseline reporting requirements:
Law enforcement departments across the United States should release consistent "baseline" information to the media and the public after each fatal dog mauling,
including these items
.