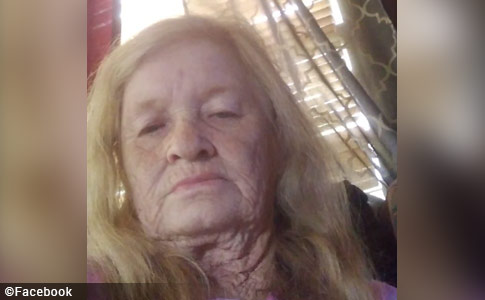 Shirley Johnson, 69, was found dead a day after being attacked by dogs in Holmes County.
Woman Killed by Dogs
Holmes County, FL - A woman was found dead after being attacked by dogs, according to the Holmes County Sheriff's Office. The attack occurred on August 13, but was not reported by media outlets until August 19. The victim was identified as 69-year old Shirley Johnson, who was walking home from her son's house that night on Bonifay Gritney Road when three dogs attacked her, Holmes County Sheriff John Tate said. She was found dead by a passerby on August 14.
The Holmes County Sheriff's Office did not release dog breed information.
The medical examiner confirmed Johnson died from more than 100 dog bites. Deputies canvassed the area, searching for the dogs involved. Deputies located a home with three dogs that neighbors knew to be aggressive toward passersby. The dogs' owner voluntarily put down two of the dogs, the third dog was also surrendered to authorities. No charges are pending in the case due to lack of physical evidence linking the suspected dogs to Johnson's death, Tate said.
Florida has a strong public records act; DogsBite.org will FOIA dog breed information in this case.
Related articles:
01/07/21: 2020 Dog Bite Fatality: Unidentified Woman Dies After Pit Bull Attack in Tallahassee
03/06/20: 2020 Dog Bite Fatality: Pack of Dogs Kill Woman Living at Assisted Living Facility...
---
Baseline reporting requirements:
Law enforcement departments across the United States should release consistent "baseline" information to the media and the public after each fatal dog mauling,
including these items
.