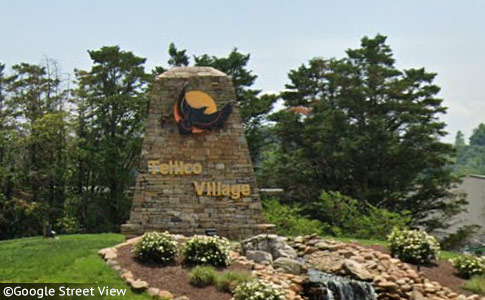 A woman was killed by a K-9, trained as a "personal protection dog" in Tellico Village.
Dog Kills Owner
Tellico Village, TN - On March 30, the Loudon County Sheriff's Office issued a statement about a dog attack investigation. "Patrol and Detective Divisions are on scene of a fatality involving a Tellico Village woman who appears to have been killed by her own dog." Witnesses reported seeing the dog attacking the woman. When deputies responded, they found a "large black dog standing over a body." A deputy was forced to shoot and kill the dog in order to aid the victim.
The victim was only identified as a "local Tellico Village woman." She was pronounced dead at the scene by paramedics. Her body was transported to the Knox County Regional Forensics Center for an autopsy. The deceased canine was taken to the University of Tennessee Veterinary College for a necropsy. WVLT reported later that evening that LCSO Spokesperson Matt Fagiana, said the large black dog was a "shepherd breed" that was trained as a "personal protection dog."
Justin Vallejo, a New York correspondent for The Independent, which is a British newspaper, reported additional information in a statement by the sheriff's office. "The dog was a Dutch shepherd and was reportedly a very highly trained personal protection dog that was owned by the victim and her husband, who is a long-time and very accomplished K9 trainer," a statement to The Independent said. It's unclear why this statement has not been reported by local media outlets.
Dogs trained in protection sports have been in involved in multiple fatal dog attacks. In 2019, Ryan Hazel, 14, was killed by a Dutch shepherd and multiple Belgian Malinois on the property of Scott Dunmore, a professional dog trainer, highly regarded in Schutzhund. In 2014, Logan Meyer, 7, was killed by a Holland imported rottweiler trained by his step-father, Jessie Smith, who had formerly been the Director of Executive and Family Protection at Vohne Liche Kennels.
Related articles:
06/21/19: 2019 Dog Bite Fatality: Dighton Dog Attack Leaves a 14-Year Old Boy Dead and a…
04/18/19: Criminal Trial Ends for Former Officer Whose 'Retired' Dual-Certified Police K-9 Killed...
11/19/14: 2014 Dog Bite Fatality: 7-Year Old Boy Killed by Trained Protection Dog in Dodge...
---
Baseline reporting requirements:
Law enforcement departments across the United States should release consistent "baseline" information to the media and the public after each fatal dog mauling,
including these items
.