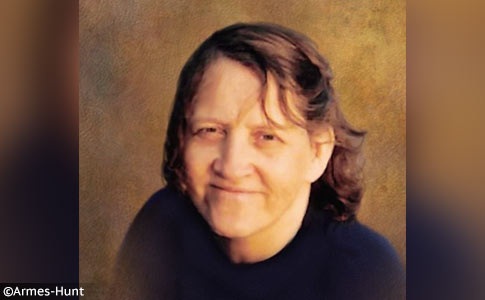 Kathleen Bertram, 69, of Matthews, died after being bitten in throat by a family pit bull.
Fatal Neck Bite
Grant County, IN - The Grant County Corner's Office issued a statement Tuesday about a dog bite fatality. At about 2:12 pm Monday, Grant County Medics, Jefferson Township Fire Department, Grant County Sheriff's deputies and Matthews Town Marshal responded to 303 High Street for a dog bite. "Subject has been bitten in the throat by a dog. Bleeding excessively at this time," according to audio dispatch logs. "She is bleeding heavily from her throat," the dispatcher said.
Noah Roy reported he was in the back bedroom of his home when he heard loud screams from the living room. Roy reported he then found the family dog, a pit bull, had attacked his 69-year old mother, Kathleen Bertram. His mother had been sitting on a chair in the living room holding her 3-year old granddaughter. She then fell from the chair and the granddaughter screamed. At that moment, the pit bull attacked Bertram, "biting down on her neck," according to the statement.
Matthews Police Marshal Chet Johnson, who responded to the scene, said that Bertram sat down on an "uneven" chair and fell to the floor. According to the coroner's office, Bertram was holding the 3-year old when she fell. Her granddaughter started crying. When she began crying, the dog came into the living room and attacked Bertram as she laid on the floor. The child's mother was in the room at the time of the attack. She called for her brother and husband to help, Johnson said.
Medical personnel arrived at the scene and began administering CPR to the victim. Due to the severity of the injuries, Bertram was pronounced dead at 2:55 pm. Marion Animal Control was called to the scene to take custody of the pit bull. Officers had to tranquilize the dog due to the animal still being actively aggressive at the scene, according to the statement. The dog was then removed from the residence. An autopsy of Bertram is pending, according to the statement.
Last month, 84-year old Loretta Moore was partially dismembered and killed by her son's five dogs in Boone County, Indiana. Her son, James Moore, then fought to get the dogs returned to him. Boone County officials were eventually forced to release all five dogs to their owners. A pit bull that James had been fostering for about a month was returned to its original rescue. The four other dogs, including two huskies, were returned to James under an agreement with the county.
Both Indiana fatal dog attacks involved family dogs killing a family member on the owner's property. Under normal circumstances, family members like Roy automatically surrender the dog to authorities. Typically no law forces them too. Boone County officials wanted to euthanize all five dogs involved in Moore's death, but could not because James refused to surrender them and state, county and local laws have no provision for euthanizing dogs that kill a person at home.
Disproportionate Response
Pit bulls habitually execute the killing bite as a disproportionate response to stimuli. These killing bites, targeting the head or neck, are often inflicted by family pit bulls on family members too. Even when in a safe, predictable environment, pit bulls consistently display these dangerous traits, "failure to communicate intention before an attack, disinhibited aggression and a disproportionate response to stimuli," we stated in our comments to the Department of Transportation last year.
View the DogsBite.org Google State Map:
Indiana Fatal Pit Bull Attacks
.
Related articles:
10/15/21: 2021 Dog Bite Fatality: Woman Killed by Son's Dogs in Indiana; Son Wants Dogs...
---
Baseline reporting requirements:
Law enforcement departments across the United States should release consistent "baseline" information to the media and the public after each fatal dog mauling,
including these items
.