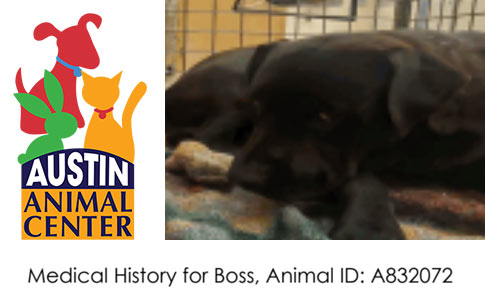 In her zeal to keep serial biters alive, a no-kill rescuer attacks larger no-kill agencies.
No-Kill Meets Mad Max
Austin, TX - Recently, we were alerted to a post by Promoting Integrity in No Kill Sheltering, which is penned by Eileen McFall. The post features two central players in "no-kill," which is the private-public partnership of Austin Pets Alive (APA), a 501(c)3 organization, and Austin Animal Center (AAC). The city of Austin has a 95% save rate initiative (5% above the no-kill baseline). We commented in 2012 that after the city of Austin adopted no-kill, bites quickly increased by 35%.
We point out the post because it contains comedy of a Mad Max nature. Essentially it is no-kill eating their own. The partnership between APA and AAC involves APA taking the overflow of dangerous dogs -- dogs riddled with behavior issues -- from AAC so that the city can maintain their precious no-kill status. Then APA recycles these dogs back into communities, generally in the 5-county region of Central Texas. Both agencies also sent dogs to fraudster Steffen Baldwin.
The problem is, there are "so many dangerous dogs" in shelters today, in this instance at AAC, that not even APA can keep up the gambit. Here McFall complains that APA is "failing dogs and people" by refusing to accept two dogs with severe bite histories, "Braker" and "Boss." In the 2020 edition of terms for shelter dogs, we discussed the behavior euthanasia protocol for APA: "offensive aggression to humans, unpredictable aggression to humans and uninterruptible drive."
APA only euthanizes -- or refuses certain cases from AAC, which forces the city to euthanize -- when the behavior is extreme. When the dog is a "major liability" dog. Thus, it's comical for McFall to play the "one-upmanship" routine with APA in who can be the "most understanding of maulers" and allowing the homeless and poor to have dangerous dogs. APA declined "Boss" due to the "frequent practiced territorial behavior resulting in more than one notable multi-bite incident."
McFall is so delusional, she states that Boss has only had four incidents in 15 months, thus for 446 days out of 450 days, he's had good coping skills. Recall that a $21 million dollar lawsuit against Los Angeles Animal Services resulted after a pit bull with an undisclosed bite history had one bad day in 99 days, a similar ratio. McFall asks, "Where is the compassion in Austin's no-kill shelters?" McFall fails to recognize how unsustainable, reckless and dangerous her plea is.
AAC is required to provide notification to rescuers when a dog is at risk of euthanasia. The notice for "Boss" was sent on August 24. In a three-month period, with each biting incident escalating, "Boss" attacked four different people. The third bite involved the dog biting the victim four times in four different areas. "The dog owner threw a water bucket at the dog to get him off the victim but hit the victim in the head instead." The first three bites, were all designated as unprovoked.
The fourth bite was also a multi-biting incident. According to AAC's notification, the victim was arguing with the dog's owner when the owner told "Boss" to "sic him" and let go of the leash for "Boss" to attack. The victim was bitten on the face and twice on the right arm, requiring multiple stitches. That biting incident was designated as "provoked" and resulted in the dog's first impound. It's unclear why none of the first three biting incidents resulted in the city impounding "Boss."
McFall also criticized APA for their mid-Covid launch of Human Animal Support Services (HASS), which in our minds is a marketing sham. HASS seems to be a dressed up effort, all funded by Maddie's Fund, to keep dogs in homes and out of shelters. After all, the no-kill model is based on lowering intake (the lower the intake, the lower the euthanasia rate). HASS was also "crafted" to help illustrate that the "white, female face" of the US humane movement is somehow "diverse."
Unsustainable and Stupid
Public funds are being spent on this insanity in Austin and in many cities driven by no-kill policies. Whenever APA turns down a dog with a multiple attack history that is a clear public safety risk, the city sends out the euthanasia notice so that rescuers like McFall can take the dog. That alone is insanity because McFall-types have no duty to keep the public and their pets safe from maulers. Boss would simply end up in an Austin neighborhood at the home of a "unicorn foster."
Again, there are so many dangerous dogs clogging up shelters today that even a large-scale nonprofit like APA can't handle the volume from a single city shelter. Rescuers like McFall are being forced to take APA's "overflow" of dangerous dogs and are complaining about it. The sane solution is euthanasia for behavior -- what the public falsely presumes is occurring for public safety purposes, but often is not. There is no neighborhood in any city where "Boss" could safely live.
---
---
Promoting Integrity in No Kill Sheltering

August 27, 2021

The City of Austin and its shelter system and partnership with Austin Pets Alive are failing dogs and people.

In the past few weeks, we've seen the tip of an iceberg of callousness regarding homeless people and their pets, in the cases of Braker and Boss.

On Monday, August 23, the rescue I founded, Final Frontier Rescue Project, picked up Braker from Austin Animal Center, where he would have been killed if we had not rescued him. Braker belonged to a person who was homeless for at least several years, and over a year and a half from 2017 to 2018, he got into several arguments that led Braker to bite the person who was arguing with his owner. In a couple of those incidents, Braker was kicked and stabbed. Braker was impounded again this summer, this time with what appears to be a perineal hernia that will need surgical repair. In the shelter, he was an easy dog. Austin Animal Center asked Austin Pets Alive to rescue him, APA said, "no," and AAC gave him a deadline. We were able to rescue him Monday thanks to a promise of help with the cost of surgery, and thanks to a foster.

The next day, August 24, AAC sent out one-week notice on another dog who lived in homeless camps, Boss. Like Braker, Boss has several bites on his record, bites that stem from protecting his owner during arguments and possibly protecting his space from "intruders." In the shelter, the only notes are that night staff say he seems docile. It looks like no one has taken Boss out; if they have, they have not entered any notes.

The notification for Boss says that he is available for foster, adoption, or rescue, but I couldn't find him listed as available. There are no photos, except a tiny image in the corner of his record. Boss's estimated Date of Birth is September 7, 2020, more than four months later than the first bite incident listed in the rescue plea. Despite accounts of three bite incidents prior to the one that resulted in this impound and plea, Austin's open data shows this is the first time Boss has been impounded at Austin Animal Center.

The rescue plea says that "Boss was pled to Austin Pets Alive on July 28, 2021 and they declined on August 19, 2021. APA declined, 'due to the frequent practiced territorial behavior resulting in more than one notable multi-bite incident...'." There is no indication that anyone at APA met Boss.
Austin Pets Alive, a private organization, has every right to decline any individual dog. But in giving their reason, they pronounced a death sentence without ever meeting him. And they did so to an animal who lived without a home for well over a year, while promoting their expertise in an effort called Human Animal Support Services.

Austin Animal Center has killed 19 dogs for aggression/behavior this year, and they've only sent out the required notification on 6 of those dogs. My rescue was only able to rescue two of those.

Now Boss, who has only known life on the streets, life that appears to have been fraught with violence and threats, is under deadline, with no attempt to help him or even to observe his behavior. He had four incidents in 15 months, which means he lived in a scary, unstable environment without incident for about 446 out of 450 days. It seems to me he probably has some pretty good coping skills to last as long as he did with only those four incidents. I think he deserves compassion, and he deserves a chance.

Where is the compassion in Austin's No Kill shelters?
Related articles:
08/23/21: Lawsuit Filed After Los Angeles Animal Services Failed to Disclose a Dog's Bite History
04/06/21: Shelter Terms Targeting Unwitting Fosters and Terms to Describe Major Liability Dogs
08/18/20: How a Pit Bull Activist Rose to Fame in the No-Kill Community while Killing Dogs
07/31/20: 2020 Edition: 125 Behavior Terms for Shelter Dogs Decoded that Mask Aggression