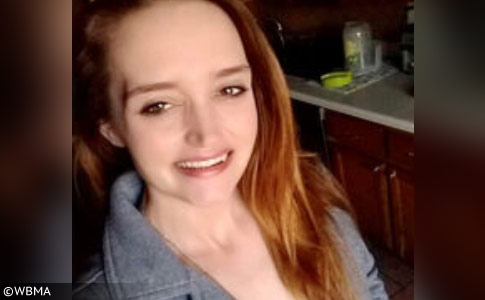 Ruthie Mae Brown, 36-years old, was killed by dogs in Walker County, Alabama.
Woman Killed by Dogs
Walker County, AL - On Monday afternoon, the Walker County Sheriff's Office posted a statement to their Facebook page, "Walker County Sheriff's Office is currently investigating the death of a woman on Jagger Road. The woman was the victim of an attack from several dogs. Some of the dogs have been captured." The victim was identified as 36-year old Ruthie Mae Brown. Though some of the dogs were taken into custody, no breed information was released by the agency.
"We are talking about gaping wounds. One of her feet was completely dislocated from her ankle. This was a severe attack." - Coroner Joey Vick
Sheriff's deputies were dispatched to the area along Jagger Road about 2:00 pm Monday after a third party called. They responded with multiple agencies. Brown was pronounced dead at the scene. "Still a lot of moving parts at this point, the investigation continues. The DA's office will determine charges after the body returns from forensics," said T.J. Armstrong with the Walker County Sheriff's Office. Brown's family told ABC 33/40 that she was the mother of four children.
Authorities have confirmed that the violent dog attack occurred in the same area where a bull killed a person four months ago. On the Walker County Sheriff's Facebook page, a woman named Brittany stated Monday, "The same owner of the dogs owned a Vicious bull that escaped its pasture and killed my uncle less than 4 months ago!" [sic] ABC 33/40 confirmed this in their news video. Police are asking the public for information about any previous dog attacks in the area.
The Daily Mountain Eagle reports that one owner has claimed two of the dogs involved in the deadly attack, according to Walker County Sheriff Nick Smith. Those dogs are now in the custody of the Walker County Humane Society. "Officers were attempting to capture at least three other dogs Monday afternoon," reports the Eagle. Those dogs are also thought to have owners, Smith said, and are not believed to be strays. The death investigation remains active and ongoing.
"A death that is obviously this violent, it's naturally, just horrific. There are not really words to describe it. It's a terrible situation." - T.J. Armstrong
The rural community where the attack occurred, Nauvoo, has a population of about 220 people, according to Wikipedia. Our nonprofit has no record of a fatal dog mauling in this area -- or even in Walker County -- since 2005. What is stunning is that one of the owner's of the dogs also owned a bull that attacked and killed a man several months ago. That person truly is the owner of vicious animals. Both fatal animal attacks appear to have occurred off the owner's property as well.
---
On Tuesday, ABC 33/40 published an update that began to shape this attack more clearly. People who lived in the area knew about this roaming pack of dogs, which apparently involved multiple owners. Robin Johnson told the news agency, "It is really scary. I've seen them actually attack a deer." She also came in contact with the pack. "I actually had a stick in my hand which I know the owners name and I would call the owners name and they would back off," Johnson said.
"They're really aggressive dogs ... If I wouldn't have known the owner's name it probably would have happened to me." - Robin Johnson
The way Armstrong describes the injuries, "I've seen a dog bite, I've seen a dog attack but I've never seen a situation just as horrible as this," and the lack of officials releasing any breed information, indicates this was a full-on pack attack that may have involved multiple dog breeds. In the 15-year period of 2005 to 2019, only five victims, ages 30 to 39, have been killed in a pack attack (1% of all fatal dog mauling victims). Four of these deaths involved pit bull-type dogs.
Under "Emily's Law," a felony dog attack law that was passed after Emily Mae Colvin was killed by her neighbor's five pit bulls, if the dog(s) was previously declared "dangerous" by a court and it attacks and causes serious injury or death, the owner faces a Class B felony. If the dog has not been declared dangerous, but the owner had prior knowledge of the dog's vicious propensities and demonstrated "reckless disregard" of these propensities, the owner faces a Class C felony.
Thus, Johnson's testimony is critical in proving part two. A prosecutor would also need to determine if the owner demonstrated "reckless disregard" under these circumstances in a county that lacks a leash law. Finally, Armstrong stated that a witness saw seven or eight dogs. Thus far, officials have only caught about four or five dogs, and one owner has claimed two of them. It was previously reported that the other dogs involved have owners and are not believed to be strays.
Related articles:
12/07/20: 2017 Dog Bite Fatality: Pit Bulls Kill 24-Year Old Woman in Jackson County, Alabama
---
Baseline reporting requirements:
Law enforcement departments across the United States should release consistent "baseline" information to the media and the public after each fatal dog mauling,
including these items
.