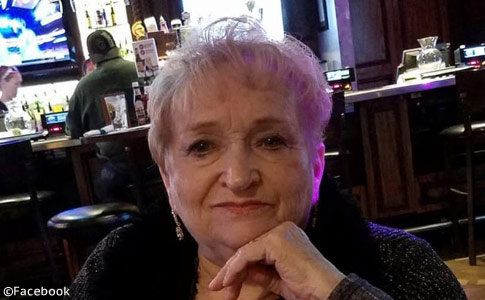 A woman died Friday after being attacked by two pit bulls in McCurtain County, Oklahoma.
Woman Killed by Pit Bulls
McCurtain County, OK - On Friday evening, we learned on social media that a woman in her 70s was killed by a family pit bull near Broken Bow. Today, the McCurtain Gazette confirmed her death -- this newspaper does not have a website or a Facebook page. The unnamed victim suffered "extremely severe" facial lacerations, a "partially amputated left leg" and numerous bites. Her two daughters were bitten and injured while trying to help their mother, according to the Gazette.
The deadly attack occurred outside of Idabel on Friday afternoon after a woman dropped her mother off at her sister's home, reports the Gazette. After she dropped her off and was driving away, she saw in her rearview mirror that her mother was on the ground being attacked by two pit bulls. She turned around and ran to give her mother aid, as her sister ran from her home to help as well. All three injured women were transported to McCurtain Memorial Hospital in Idabel.
The 70-year old victim was being transferred to a regional hospital when "her vital signs crashed," reports the Gazette. The ambulance returned to McCurtain Memorial Hospital, where she died. The deceased woman's husband put both dogs down, officers said. Last December, just miles away, Cledith Davenport, 79, was killed by a pack of dogs in Broken Bow. He was discovered lying halfway in a ditch on his property with the "dogs chewing on him." No criminal charges were filed.
---
A family member confirmed the woman who died is 76-year old Karen Wilkerson of Broken Bow. Her age does not match the Gazette's age and some family members are asking that the Gazette article be taken down, "It's not so much the article, it's what people are posting saying about the article," Summer said. Less than 24 hours after Wilkerson died, the family suffered another death. The daughter (presumably) that owns the pit bulls is Karrie, her female pit bull is named "Squirt."
View the DogsBite.org Google State Map:
Oklahoma Fatal Pit Bull Attacks
.
Related articles:
12/18/19: 2019 Dog Bite Fatality: Man Killed by Pack of Dogs in Broken Bow, Oklahoma
12/18/19: 2019 Dog Bite Fatality: Multiple Dogs Killed Teenage Boy Walking Home from School
Statewide attacks:
Vicious Dog Attacks in Oklahoma by Butch Bridges, a log of Oklahoma vicious dog attacks.
---
Baseline reporting requirements:
Law enforcement departments across the United States should release consistent "baseline" information to the media and the public after each fatal dog mauling,
including these items
.