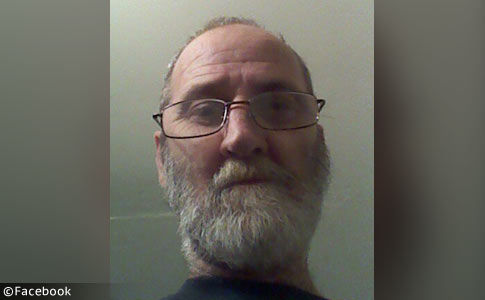 Donald Ryan, 62-years old, was killed by his own pit bull in Jeffersonville, Indiana.
Pit Bull Kills Owner
Jeffersonville, IN - A man is dead after being attacked by a pit bull, Jeffersonville police say. Officers were dispatched to 821 West Larkspur Drive just after midnight on July 1 for reports of a canine attacking a man. The first responding officer arrived on scene to a man "actively being attacked by a large pit bull," states a news release issued by the Jeffersonville Police Department. The officer could not stop the attack using pepper spray and was forced to shoot the pit bull.
The victim is a man in his 60s, according to Detective Josh Shiller. Officers rendered aid to the victim until EMS arrived. When EMS workers arrived, they also rendered aid, but it was too late. The man died of his injuries at the scene. WLKY shows the residence where the attack occurred. This home contains one or more pit bulls that belong to a 62-year old man. The adult female pit bull had a litter of puppies in 2017 and the man noted on Facebook they were "full blooded pits."
The victim has since been identified as Donald Ryan, 62-years old.
On Thursday, the victim was identified as Ronald Ryan. In a 2017 Facebook post, Ryan talks about "adopting a new friend," which is a female pit bull. Ryan notes that she is a "good dog" and "more loyal than the other." One friend comments that "Dogs are better than most humans, loyalty!" An adult brown and white pit bull is also seen in his photo album. It is unclear which dog killed him. But the "Dogs are more loyal than humans" cliché, certainly has an ironic ring to it now.
---
During the early morning hours of July 1, 2020, Jeffersonville Police Department Officers responded to 821 W. Larkspur Dr. for the report of an individual actively being bitten by a dog. The first responding officer arrived on scene and found a male subject actively being attacked by a large Pitbull. The officer attempted to stop the attack with OC/Pepper spray but was unsuccessful. The officer then had to discharge his service weapon against the canine to end the vicious attack. Jeffersonville Police Department officers attempted to render medical aid to the victim until EMS arrived, EMS was able to enter the scene to attempt to administer aid to the male subject, however the victim had succumbed to his injuries and was found to be deceased. The investigation being conducted by the Jeffersonville Police Department Detective Division is still on-going.

The Jeffersonville Police Department would like to thank the citizens who provided valuable information and assistance that have helped further the investigation into this incident.
---
Jeffersonville, Indiana is located just across the Ohio River from Louisville, Kentucky. The Ohio River divides Indiana and Kentucky. Last year, there were two fatal dog maulings in Louisville. In May, Isaiah Geiling, 2, was killed by a family pit bull. Three family members were subsequently charged with a felony. In October, Steven Thornton III, 3, was killed by two rottweiler-mix dogs. Earlier this year, a newborn was fatally mauled by a family pit bull-mix in Lafayette, Indiana.
View the DogsBite.org Google State Map:
Indiana Fatal Pit Bull Attacks
.
Related articles:
01/27/20: 2020 Dog Bite Fatality: Family Pit Bull-Mix Kills Infant in Lafayette, Indiana
---
Baseline reporting requirements:
Law enforcement departments across the United States should release consistent "baseline" information to the media and the public after each fatal dog mauling,
including these items
.