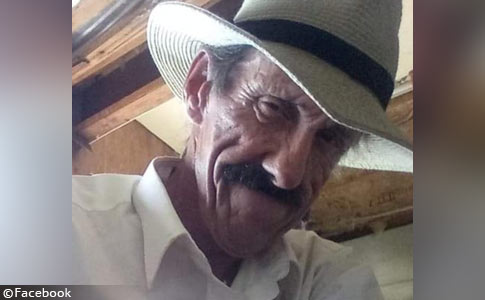 Roger Kirk died seven days after a violent pit bull attack in southwest Arkansas.
---
Horatio, AR - On April 3, we became aware of a violent pit bull mauling in southwest Arkansas that led to a man's death seven days later. The attack occurred on March 19, south of Horatio in Seiver County near the Little River Country Club, according to family members. Roger Glenn Kirk, 69 years old, of Horatio, was transported to University of Arkansas for Medical Sciences (UAMS) for emergency treatment, the only Level 1 trauma center for adults in the state of Arkansas.
His brother stated in a public Facebook post on March 20 that he was in stable condition after a three-hour surgery. Roger suffered severe trauma to both arms, according to his daughter. He was scheduled for another surgery on March 22. At that time, Roger could have no visitors, due to the trauma center's lockdown for COVID-19. "For the foreseeable future, no one can see him," states the post. Roger also had lacerations to his face and was undergoing the rabies vaccine.
On the morning of March 26, his brother posted a medical update. By this point, Roger had undergone multiple surgeries. His condition had worsened too, including doctors discovering a fistula, which is caused by complications in surgery or by injury, and he was moved to ICU. "He will not be discharged anytime soon," states the post. "If he doesn't improve quickly, they may have to place him in an LTACH, which is a long term acute care hospital," states the post.
By 2:20 pm that day, Roger's brother and son announced his passing. A friend of his brother, Christa, states in a post, "Roger Kirk passed away a short while ago from his injuries received in mid March from being attacked by a pit bull." In comments, Christa states the pit bull belonged to a neighbor. We wrote to the Seiver County Sheriff's Office on April 6, trying to gain confirmation of the attack date and dog breed involved, but they never responded to our information request.
According to Intelius.com, Roger Kirk of Horatio was 69 years old. Various Internet address tools indicate he lived off of Highway 41 South, about 3.7 miles from the Little River County Club. After his death, family members posted tributes to Facebook. His brother called him a "song writer and poet." Another said Roger has gone to "harmonica playing heaven." Roger had multiple Facebook pages. One states that his business, "Kirk Rocks," did custom stone design and landscaping.
Our hearts go out to his family members. One daughter wrote in her tribute, "Me and my sister said goodbye to him as he was taking his last breath, we sang Amazing Grace through the phone," indicating that family members were unable to be at his bedside. "He left his mark in so many ways and on so many hearts!" Like every family who loses a loved one right now, they must delay services, due to shelter-in-place orders and the difficulty, if not impossibility, of traveling.
---
We also wrote to The De Queen Bee newspaper, De Queen is the county seat of Seiver County, trying to gain confirmation of the attack and breed of dog involved. They never replied to us.
---
Recent medical study: Characteristics of Dog Bites in Arkansas, by Smith AM, Carlson J, Bartels AB, McLeod CB and Golinko MS, South Med J, 2018 Aug;111(8):494-500.
View the DogsBite.org Google Map:
Arkansas Fatal Pit Bull Maulings
.
Related articles:
12/18/19: 2019 Dog Bite Fatality: Man Killed by Pack of Dogs in Broken Bow, Oklahoma
12/11/17: Retired Doctor Dies After Being Knocked to the Pavement by a Pit Bull in Arkansas
11/13/17: 2017 Dog Bite Fatality: Woman Found Dead After Suspected Dog Attack in Arkansas
---
Baseline reporting requirements:
Law enforcement departments across the United States should release consistent "baseline" information to the media and the public after each fatal dog mauling,
including these items
.