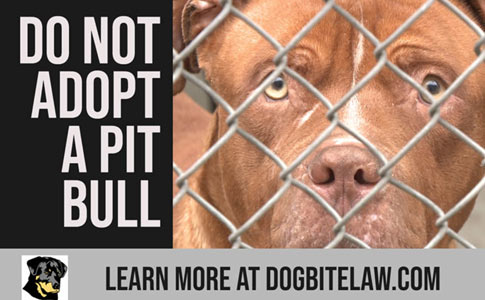 In 2018, attorney Kenneth Phillips began a Do Not Adopt a Pit Bull campaign.
Free Toilet Paper
DogsBite.org - Like many Americans, each new day brings a wealth of new information and new closures to us. In our city of Austin, that process began on March 6 when the city cancelled South By Southwest, an international festival that was estimated to draw about 300,000 attendees. March 6 was also the day CDC released new information about the virus. Pressure had been mounting on city officials, including a petition signed by 55 thousand people to cancel the event.
"Please think about the children, the immune compromised, the elderly, the diabetics and asthmatics -- people who could die because of this."
By March 17, all restaurants and bars were shuttered through May 1 in Austin, and all gatherings were limited to 10 people. Like people in many cities right now, we are weathering the storm in Austin by maintaining social distancing and largely staying home. During this time of crisis, we do not expect to see any media reports of fatal dog maulings. Right now, and potentially for months to come, the sole focus of the media is to provide critical information to the public about COVID-19.
Shelter Shenanigans
That said, we are watching the growing number of shenanigans being played out by shelters and rescues. The most offensive thus far is a March 13 advertisement for a pit bull-mix named "Tootie" by Do Only Good Animal Rescue in Pontiac (the same city where a shelter worker was attacked by a vicious pit bull late last year). Tootie's adoption fee was only $25 and the dog came with a "free roll of coveted TOILET PAPER," states the ad. They also recently had a "Coronavirus sale."
Many shelters and rescues are moving to "appointment only" and begging the public to foster dogs. Today, many taxpayer funded city and county shelters, all striving to reach the single metric 90% "save rate," have been one step away from disaster for a long time because they rely so heavily on unpaid personnel. What happens when 80% to 90% of their volunteers suddenly disappear due to a pandemic crisis? Paid staffers won't be able to properly care for all of the dogs.
Maricopa County Animal Care and Control is even asking for donations, despite drastically reducing their intake, in fears they will become overcrowded and be "forced to make difficult decisions" (euthanizing unwanted pets). They seek donations so that if faced with overcrowding, they can board dogs at private facilities. During these times, we recommend adopting or fostering a cat -- an indoor only pet. A crisis is not a time to adopt a dog, much less an unwanted pit bull.
The Maricopa shelter is already filled to the brim with unwanted pit bulls. As the coronavirus crisis ensues, more unwanted pit bulls will stack up. Pit bull owners are not known for being responsible when there is no crisis at hand, so imagine when one is? Right now, with surging job losses, markets tanking and cities shutting down, not to mention the threat of the catching the virus yourself, is the worst time to let gimmicks and emotions drive a decision to adopt a high-risk dog.
My First Pit Bull Case
In 2018, dog bite attorney Kenneth Phillips began a Do Not Adopt a Pit Bull campaign. The campaign contains several Super Bowl-themed videos. We wrote about this last October in a story about a pit bull adoption disaster. His most recent addition to the campaign was published this week, titled, My First Pit Bull Case, which occurred in 1991. It is a chilling account of a vicious pit bull attack. His client, Alicia, amazingly survived, but with "horribly deformed, scarred legs."
Phillips also comments on the "senseless, even depraved decisions by pit bull owners" and the Facts and Figures about pit bulls. "Most of the time, pit bulls bite, maul or kill their owners or their owners' family members. Most of the time, the victims are females," Phillips states. "There is no reason to have this type of dog or, for that matter, any other high-risk dog." Phillips warns readers, "Do not adopt a pit bull." We will add, certainly do not adopt a pit bull during this pandemic crisis.
Concealing Aggression
Over the past few years, we have written extensively about how shelters and rescues "encode" and "conceal" aggression in adoption advertisements. Why would this change during a pandemic? Austin Pets Alive (APA), the no-kill agency that contracts with the city of Austin to ensure that Austin maintains its no-kill status, continually updates its coronavirus plan. On March 18, they claimed they were close to reaching their goal of 50% less animal inventory at the facility.
"Decreasing our animals on site: I shared last night that we are close to our goal of getting half our space cleared in case we do have an outbreak, resulting in less people on campus...

At this point, we are specifically seeking dog fosters with homes without children or pets, and/or stand alone homes with yards for our dogs who are wonderful but do require a little more patience and understanding. These dogs are unfortunately often overlooked and would therefore benefit the most with time away from a shelter environment." - Austin Pets Alive
Homes "without children or pets" and dogs that "require a little more patience and understanding" indicate APA is hoping fosters will take in the "long stay" dogs whose adoptions chances are slim. Many of these dogs are pit bulls. The whole point of "no-kill" is to keep these dogs alive, no matter if that means 15 different foster homes, multiple failed adoptions or spending years at the shelter. This is in stark contrast with Brother Wolf who recently admitted, "warehousing isn't working."
Gimmicks & Language
Finally, we expect to see more toilet paper gimmicks to encourage "impulse adoptions," as well as coronavirus-themed language. The worst coined thus far is "quarantine adoptions" from the Nashville Humane Association. As our readers know, after a dog attacks a person, a 10-day quarantine is required to observe the biter for rabies, which has a fatality rate of 99.9%. In terms of dogs, "quarantine" is not a term to toss around lightly or to freely associate with a happy adoption.
Regarding rescue dog shenanigans in the era of coronavirus, one of our Facebook commenters recently said, "They don't let a single crisis or holiday go to waste, but tell people getting a dog shouldn't be on impulse. This is the worst time to get a new pet." On March 1, just after the US reported its first community spread, a New York-based pizza shop began putting fliers of pit bulls on its boxes, offering a $50 certificate for the pizza shop if adopted. Gimmicks to promote pit bulls.
Related articles:
10/16/19: A Pit Bull Adoption Disaster: Animal Aggression, Anti-Anxiety Medication...
05/11/18: Shelters and Humane Groups Often 'Encode' and 'Conceal' Aggression in Adoption...
09/20/16: Many Shelters Candy-Coat Dogs with Aggressive Behaviors in their Zeal to Increase...