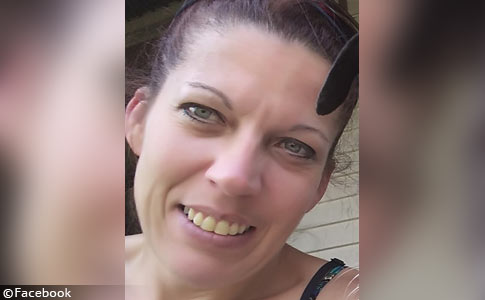 Melissa Astacio, 44-years old, died after being viciously attacked by her pet pit bull.
Pit Bull Kills Owner
Somerset, MA - A 44-year old woman died after being mauled by a family pit bull. Melissa Astacio suffered a seizure Friday evening in her Somerset home. Her daughter called 911 and said that her mother was having a seizure when the dog started to attack her, according to a press release from the Bristol County District Attorney's Office. Police were forced to Taser the dog before they could help the victim. Astacio was rushed to a Rhode Island hospital and pronounced dead.
The family dog is believed to be an 8-year old pit bull. The animal was taken into custody by Swansea Animal rescue, states the release. Photographs from the victim's Facebook page show a family pit bull named Amigo (also referred to as Diego) that is at least 7 years old. Astacio's mauling death marks the seventh adult, ages 40 to 49, killed by a dog this year. The victims are four females and three males. 86% of these deadly attacks (6 of 7) were carried out by pit bulls.
Astacio's death also marks another fatal attack inflicted by a family pit bull, where the attack began after the victim allegedly suffered a seizure. Earlier this year, Homer Utterback, 52, was brutally killed by his pet pit bull of 10 years after suffering a seizure in Uniontown, Pennsylvania. More recently, Dustin Bryan, 21, was killed by pit bulls while sleeping on the couch of the dog owner's home in Modesto, California. A family member blamed the fatal attack on a possible seizure.
GoFundMe for Victim
In a devastating GoFundMe written by one of the victim's daughters, we learned that Melissa Ausmus Astacio was a single parent to three girls of various ages. Elysandra writes, "On Dec. 20, 2019 my mother passed away unexpectedly. She suffered from seizures and the details still are unclear why, our family dog attacked my mother while having a seizure. My 13-year old little sister ran to get help but she passed away due to her injuries. I don't know how or what to do."
WJAR spoke to neighbors, some of whom had known Astacio since she was a little girl. Part of the 911 call is also played in the news video. Astacio was fatally attacked by her pit bull of eight years at her home in the 200 block of Lees River Avenue early Friday evening. A male neighbor who was not identified told WJAR that first responders carried the woman from her home over their shoulders. "They did not wait for a stretcher or anything … she was bleeding pretty bad," he said.
View the DogsBite.org Google State Map:
Massachusetts Fatal Pit Bull Attacks
.
Related articles:
11/08/19: 2019 Dog Bite Fatality: Man Found Dead in Modesto Home, Two Pit Bulls Suspected
07/11/19: 2019 Dog Bite Fatality: Pit Bull Kills Owner in Uniontown; Dog was Victim's 'Best Friend'
---
Baseline reporting requirements:
Law enforcement departments across the United States should release consistent "baseline" information to the media and the public after each fatal dog mauling,
including these items
.