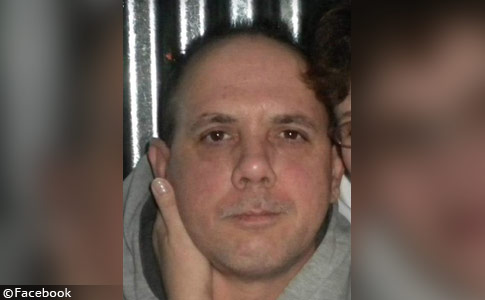 Homer Utterback, 52, died after his own dog brutally attacked him in Uniontown.
Dog Kills Owner
Uniontown, PA - A man is dead after his own dog brutally attacked him. Police identified the man as 52-year old Homer Utterback. Just before 1:00 am Thursday, Utterback's girlfriend heard something fall, police said. She got up to see what the noise was and found Utterback on the floor with the dog biting his neck. Police said by the time EMS arrived, Utterback was dead. Utterback's girlfriend told officers the dog was their pet for a decade and was Utterback's "best friend."
Broadcastify.com captures the Fayette County Fire and EMS feed. The attacking dog is basically identified as a pit bull on the feed. "Male, 50s, unresponsive and not breathing. He had a seizure and then his dog attacked him. Male's bleeding from the head. This is going to be a pit bull," states a man to the dispatcher. When the dispatcher calls EMS to the location, she states, "Patient had a seizure. As he was doing so, a pit bull attacked him. He has a hole in his head and his neck."
The brief WXPI article did not contain any dog breed information, nor did it need to. There have been a number of owner-directed fatal attacks inflicted by pit bulls in response to their owner suffering a seizure over the years -- as recently as last year. Of the 500 dog bite fatalities we have recorded since 2005, pit bulls have been implicated in every owner-directed fatal attack while the victim was actually, or purportedly, having a seizure, except for one case involving a rottweiler.
Owners killed by a pit bull during an alleged seizure include: Della Riley, 42-years old (Cleveland, Ohio, 2018); Jamie Owsley, 21-years old (Quincy, Illinois, 2017); Charles Hagerman, 44-years old (Chicago, Illinois, 2012); Tonia Parks, 39-years old (Rockford, Illinois, 2011); Kelli Chapman, 24-years old (Longville, Louisiana, 2008); Brandon Coleman, 25-years old (Morgantown, West Virginia, 2006); Lorinze Reddings, 42-years old (St. Louis, Missouri, 2005) and likely others.
Evening Updates
While we were trying to locate the victim's girlfriend on Facebook to capture images of the dog involved in the fatal attack of Homer Utterback, it appears WPXI was doing the same thing. We were able to confirm that a white pit bull named Petey -- AKA My Petey Pie -- seen on Wendy Baker's Facebook page, the victim's girlfriend, is the culprit. According to Facebook comments by Baker's daughter, the pit bull was a "rescue" and had "never attacked anybody until last night."
There were at least four other pit bulls in the home, all offspring of Petey, according to Baker's Facebook page. The dispatch audio feed also reflects a multi-dog household. "The dogs are on scene, but are locked in a separate room," the dispatcher relayed to en route EMS. When EMS arrived, Utterback was already dead. "There's a large laceration to the head and neck area. Nonresponsive," EMS states. It's unknown if the family will keep the "pack" of younger pit bulls.
View the DogsBite.org Google State Map:
Pennsylvania Fatal Pit Bull Attacks
.
Related articles:
08/27/18: 2018 Dog Bite Fatality: West Price Hill Woman Killed by Her Pit Bull...
05/14/18: 2017 Dog Bite Fatality: 21-Year Old Man Dies After Dog Attack in Quincy, Illinois
---
Baseline reporting requirements:
Law enforcement departments across the United States should release consistent "baseline" information to the media and the public after each fatal dog mauling,
including these items
.