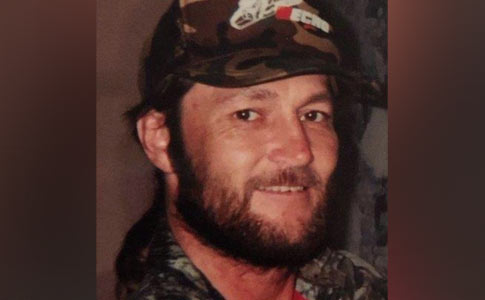 Alan Bruce, 56-years old, died after a vicious dog attack in Bennington, Oklahoma.
Man Dies of Injuries
Bennington, OK - A man has died after enduring a vicious dog attack over the weekend. Three dogs savagely mauled Alan Bruce, 56, Saturday.1 He was transported to a hospital in Durant then airlifted to a hospital in Plano, Texas. In Saturday's version of this news article, Bennington Police Chief James Heil said that no criminal charges would be brought even though these same dogs had previously bitten two juveniles. Circumstances may have changed now that Bruce has died.
On October 1, KTEN updated their piece, including clarifying the third dog breed. The attacking dogs were two pit bulls and a pit bull-mix. Alan Bruce, 56, was brutally attacked by these dogs and later died. "He had severe trauma; bite marks to his trunk and head and arms with just massive trauma," Chief Heil said. "It was the most gruesome thing I've ever seen in 18 years of law enforcement." The dogs belong to Don (or Michael) Wright, who was an acquaintance of Bruce.
Case Background
It was reported late Saturday that a 56-year old man was in critical condition after being attacked by three dogs in a Bryan County neighborhood. The attack occurred earlier that afternoon, Bennington Police Chief James Heil said. Two pit bulls and a mixed-breed inflicted the attack and belong to a man who lives on Nail Street. When Heil and other officers arrived at the scene, the dogs charged them. Heil open fired on one pit bull, killing it, causing the other two dogs to flee.
EMS called a helicopter to airlift the victim to a hospital in Plano, Texas, but due to his unstable condition, he was instead transported by vehicle to AllianceHealth in Durant. He was later flown to the hospital in Plano in critical condition. Both surviving dogs were taken into custody. According to Heil, the owner of the dogs will not face criminal charges since the violent attack occurred on the owner's property. This was the third attack carried out by these dogs in less than one month.
"Whenever me and my other officer arrived on scene, it was gory, horrific. The worst I've ever seen." - Bennington Police Chief James Heil
Two juveniles were attacked by the same dogs, one just two days earlier. On Thursday, September 26, a boy was attacked by the dogs while walking home from school. Earlier in September, a girl was attacked by the dogs requiring treatment in an emergency room. The Town of Bennington is located in southwest Oklahoma and has a population of 358, according to the U.S. Census Bureau. Bennington also lies within the Choctaw Nation of Oklahoma region.
Bennington's municipal code defines a "vicious dog" as one that has "bitten, or attempted to bite, any person without undue provocation, or which attacks, or barks or growls at and acts as if it intends to attack or bite, or bites a person or persons, when not unduly provoked." Dogs are also not permitted to be at large, including not being "securely confined by a fence or other means on premises" or not under the control of the owner "whether on the owner's premises or not."
Any person may also kill a "vicious dog" in self-defense or in the defense of another, according to the code. No vicious dog designation process is defined in the code. Oklahoma state law has a criminal provision for the owner of an animal that kills a person. This penalty applies if the owner knew of the dogs' vicious propensities, the dog was "at large or not confined," and killed a person "who has taken all the precautions which the circumstances permitted, to avoid such animal."
21 Okl. St. Ann. § 717 - "If the owner of a mischievous animal, knowing its propensities, willfully suffers it to go at large, or keeps it without ordinary care, and such animal, while so at large or not confined, kills any human being who has taken all the precautions which the circumstances permitted, to avoid such animal, the owner is deemed guilty of manslaughter in the second degree."
Bennington said Monday that it will be up to the District Attorney if the dog's owner, Michael Wright, will face any charges. Meanwhile, the two remaining dogs are still with Wright.
---
View the DogsBite.org Google Map:
Oklahoma Fatal Pit Bull Maulings
.
Related articles:
11/04/17: 2015 Dog Bite Fatality: Oklahoma Man Dies After Vicious Attack by Five Pit Bulls
05/10/17: 2017 Dog Bite Fatality: Woman and Dog Killed by Two Pit Bulls While Walking...
Statewide attacks:
Vicious Dog Attacks in Oklahoma by Butch Bridges, a log of Oklahoma vicious dog attacks.
---
Baseline reporting requirements:
Law enforcement departments across the United States should release consistent "baseline" information to the media and the public after each fatal dog mauling,
including these items
.