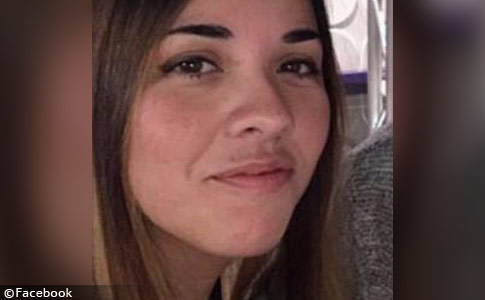 Johana Villafane, 33, died after her own pit bulls attacked her in Irving, Texas.
Vet Issues Statement
UPDATE 03/27/19: The veterinarian at O'Connor Animal Hospital, where Johana Villafane was brutally killed by her two pit bulls on March 23, and where the dogs had been staying in quarantine after a March 15 bite, has a released a statement. Dr. James Kang, DVM, stated Villafane's dogs were so aggressive his staff could not walk them and told Villafane the clinic could not keep her dogs due to their aggressive behavior, unless Villafane herself would walk them twice a day.
Dr. Kang's statement, however, must be weighed against another revelation. On Tuesday, London Pinder, a North Texas college student, told media outlets she was almost killed by a dog at the O'Connor Animal Hospital 15 months ago while working as an intern. A pit bull she was trying to put a leash on suddenly pinned her down and latched onto her neck. The dog nearly hit an artery. Pinder filed a dangerous dog report with Irving Police, but only got an apology from Dr. Kang.
Part of Dr. Kang's statement:

She brought 2 dogs for rabies quarantine in our office on March 18th 2019. I examined the 2 dogs at the time of admission. The male pit bull terrier was friendly, but the female pit bull terrier seemed to be scared as well as frightened. The next morning, our staff could not walk them in the backyard due to the dogs' aggressive behavior. We called the owner and told her that we could not keep her dogs in our hospital for quarantine due to their aggressive behavior, and the dogs will only be able to stay at our hospital unless she is able to walk them. Their family came to the office, twice a day, walking their dogs for a whole week without any incident.

Johana came into our office at 11am on Saturday, March 23rd 2019 to walk her two dogs.

She let them out in the backyard at 11:10am. We were very busy taking care of clients and patients all morning that we were unable to hear any noise or screaming that occurred in the backyard. One of our receptionists saw her laying in the grass in our backyard at 11:45am. She called 911 immediately for assistance. We were trying to reach her, trying to rescue her but were not successful because the two dogs were guarding her. Paramedics came in at 11:50am but could not get to her until the police arrived at 11:52am. The police discharged their weapons and shot the two dogs, then the paramedics attended to her and took her immediately to Parkland Emergency Hospital.
All parties involved in this sordid tale appear to be hopelessly clueless about dangerous aggression issues and the "select few" types of owners -- behaviorists, trainers and game dog breeders -- who could ever reliably manage such aggression. Villafane obviously did not fit the bill nor did any employee at Kang's animal hospital. Pinder, who was a teenager at the time, said staff members only had a "broom" available to fight off the pit bull that was clamped onto her neck.
911 Call Released
On April 1, CBS 11 published the 911 call made by an employee of the animal hospital. She states, "The dog bit her owner; she's on the floor." Over one minute into the call, the dispatcher is still trying to understand how urgent the call is. Finally, at 1:16 there is an indicator by the caller, "She's full of blood." At 2:25, dispatch asks, "What kind of dog is it?" She replies, "Pit bulls -- they're big." The dispatcher then realizes there are two pit bulls involved and wraps up the call.
CBS 11 reports there is surveillance video of the deadly pit bull attack. Police will not release the video due to its graphic nature, unless the Texas Attorney General requires it. A source also told CBS 11 the attack lasted 31 minutes before anyone at the animal hospital became aware of it. Now consider the statement by the caller again, "The dog bit her owner; she's on the floor." After a sustained mauling of 31 minutes by two pit bulls, Villafane would have been unrecognizable.
---
03/25/19: City Shelter At Capacity
Because the Irving Animal Shelter was at capacity for quarantine space, Johana Villafane, 33, boarded her two pit bulls at an Irving animal hospital, where the dogs fatally attacked her during a visit Saturday. The city-operated shelter would not have allowed her to visit during quarantine, police said. Villafane died after being mauled by her two pit bulls at the O'Connor Animal Hospital in Irving. Her two pit bulls had been ordered into quarantine after biting a man eight days earlier.
On March 15, the dogs escaped their property and attacked a man in his 20s, Public Information Officer James McLellan said. That night Villafane met police and animal control officers at her home on Windmill Lane. She was issued citations for having dogs at large and for not having rabies tags, McLellan said. The bite required her dogs to be quarantined for a 10-day period. Because the Irving Animal Shelter was "at capacity," Villafane was provided other alternatives.
Neighbor Grant Dickey, who spoke out earlier, clarified the length of time Villafane and her family had moved in -- about a year earlier. Dickey said he had several encounters with her dogs since then, including when the dogs broke through his fencing (on a previous occasion) and pushed through his back door, which apparently was not latched fully. Dickey took this photo of his damaged back fence after the March 15 incident, which involved a young man being bitten.
The dogs were about a year old, according to Public Information Officer James McLellan. The dogs are described as a black-and-white male pit bull, named Oliver, and a brown-and-white female pit bull, named Delfina. The police description matches the two pit bulls seen on a family member's Facebook page. The severity of injuries inflicted on the man in his 20s remains unknown. The Facebook fund for Johana Villafane has exceeded $15,500 in two days.
---
---
03/24/19: Previous Biting Incident
New information has been release about the previous biting incident that caused both pit bulls to be ordered into quarantine. On Saturday, while 33-year old Johana Villafane was visiting her dogs in quarantine at a private animal hospital, the dogs fatally mauled her. The attack occurred when Villafane took them for a walk in an enclosed area behind the building. The first biting incident involved her pit bulls eating through a neighbor's fence and escaping into the neighborhood.
"A whole bunch of police and animal control people showed up to my house," Grant Dickey said. "They had seen the pit bulls going in and out of the hole that they made in my back fence and asked me if they were my dogs," Dickey said. "I said 'no, it's the neighbor's dogs. They broke through into my yard earlier.' And they said, 'well they bit somebody when they got out." Dickey said the dogs were "friendly, but aggressively friendly if you will. Jumping on you," Dickey said.
It is unknown who the first bite victim is or the severity of injuries the person suffered. Villafane's pair of pit bulls was a male and female. Previously, Public Information Officer James McLellan told WBAP the female pit bull was pregnant and attacked along with the male. Neighbor Rick Warner stated Saturday that Villafane and her family were new to the neighborhood on Windmill Lane. In 2018, 25% of all fatal attacks involved a dog or person new to a household (0-2 month period).
03/23/19: Pit Bulls Kill Their Owner
Irving, TX - A woman is dead after being attacked by her own pit bulls outside of an animal hospital. Police officers shot and killed the dogs. Johana Natalie Villafane, 33, was transported to Parkland Hospital in Dallas, where she later died. The attack occurred outside of O'Conner Animal Hospital, where the dogs were being held in quarantine after a bite earlier this week, Irving Police said. Animal hospital staff allowed Villafane to visit the dogs while they were in quarantine.
Animal hospital staff told police the pit bulls attacked her when she took them for a walk in an enclosed area behind the building, reports NBC Dallas-Fort Worth. An employee found her unresponsive with severe dog bite injuries. The dogs would not let animal hospital staff, fire or police officials near the victim. Police were forced to fire on the dogs, killing them. Irving police confirmed both dogs were pit bulls. Police are characterizing the attack as a "tragic accident."
The attack occurred about 11:45 am Saturday. Fox 4 News spoke to Irving Police Officer David Dickinson. "The dogs were involved in an incident earlier in the month in which they bit someone," Dickinson said. "They were here at the animal hospital being quarantined per regulations. She was attending to the dogs, coming up to the dogs, and it's my understanding that she was walking the dogs when the event occurred." We expect significant news coverage in the coming days.
Previous Biting Incident
Police have not released details about the previous biting incident, but neighbors offered clues. Rick Warner, who lives down the street from Villafane, said he saw a marked Animal Services vehicle at Villafane's house recently. "Lights were flashing the entire time it was down there," Warner said. "We didn't know why, we didn't ask why, we didn't go down to find out why." Neighbors said Villafane and her family were new to the neighborhood on Windmill Lane.
Multiple news reports state the pair of pit bulls was a male and female. The Public Information Officer for Irving Police, James McLellan, told WBAP the female pit bull was pregnant and attacked with the male. Investigators will be looking into how long the pit bulls had been part of the family and whether they were adopted or raised from puppies. Villafane was a wife and mother of two children. A photograph on her husband's Facebook page shows the two family pit bulls.
---
View the DogsBite.org Google State Map:
Texas Fatal Pit Bull Attacks
.
---
Join Texas Dog Bite Victims' Advocacy - Join our Texas email list to stay informed
Related articles:
02/02/18: 2017 Dog Bite Fatality: 22-Year Old Woman Dies in 'Grisly Mauling' by Own Pit Bulls
08/11/13: Father of Pregnant Pacifica Woman Killed by Her Pet Pit Bull Writes Letter
---
Baseline reporting requirements:
Law enforcement departments across the United States should release consistent "baseline" information to the media and the public after each fatal dog mauling,
including these items
.