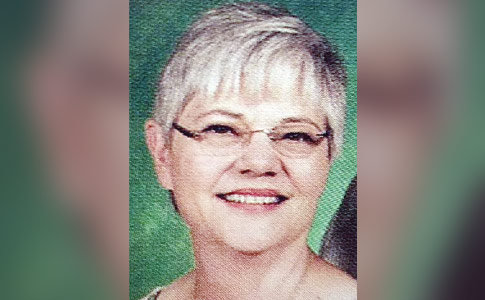 Dianne Reves, 70, was mauled to death by a pack of loose dogs in her backyard.
Fatal Pack Attack
Grenada County, MS - A woman is dead after being attacked by a pack of dogs, the Grenada County Sheriff's Department said Friday. Sheriff Alton Strider identified the victim as 70-year old Dianne Reves, who was discovered Thursday afternoon by a neighbor in the 1600 block of Carpenter Road. Sheriff's deputies responded to the area at 3:30 pm. Investigators described her injuries as "several hundred dog bites." Seven mixed-breed dogs were seized from the scene.
"We're talking about several hundred dog bites here ... we believe that the attack happened sometime Wednesday." - Investigator Josh Dale
"We believe that we have all of the dogs involved," Investigator Josh Dale told the Grenada Star. "We are having them all tested to get a better look at their involvement in the attack," Dale said. Investigators did not release the name of the dog' owner, who presumably lives nearby, or the specific location of the deadly attack (on the victim's own property or not). Reves was a mother and a grandmother. She worked as a nurse for many years in Grenada, reports the Star.
An evening update by WJTV said that locals are saying the dogs' owner is Phillip Sr Cross, the victim's neighbor on Carpenter Road, who is a long time dog hoarder and backyard breeder. Sheriff Strider told WTVA that Reves died in her backyard when the dogs attacked her. The dogs are currently being held at the pound. The dogs' owner has not been cited as the investigation continues, Strider said. A veterinarian is being brought in to analyze the dogs, Strider said.
According to a Monday update by the Grenada Star, the seven fatally attacking dogs, which weighed an estimated 80 pounds each, have since been euthanized, Sheriff Strider said.

Related articles:
12/08/18: 2018 Dog Bite Fatality: Elderly Woman Killed by Two Pit Bulls in Gulfport
06/04/18: 2014 Dog Bite Fatality: Mississippi Man Attacked by Pack of Pit Bulls Dies...
---
Baseline reporting requirements:
Law enforcement departments across the United States should release consistent "baseline" information to the media and the public after each fatal dog mauling,
including these items
.