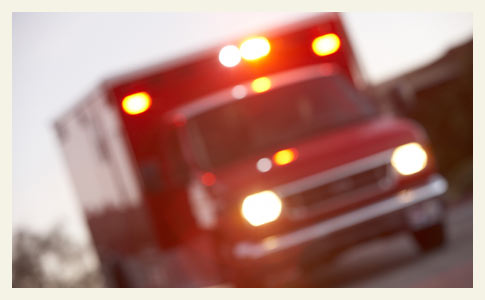 Sandra Keiser, 71, died after being attacked by her own "rescue" dog in Redding.
Woman Dies After Attack
Redding, CT - A Redding woman died at Danbury Hospital after being attacked by her own dog at a home on Deacon Abbott Road, Redding police report. The attack occurred on Friday, May 12. Police took the dog into custody, but have not released breed information. Police are withholding the name (and age) of the victim until family members are notified. The victim suffered "very serious injuries," police said. She was transported to Danbury Hospital where she later died.
Redding Police Chief Doug Fuchs said the attack set off a series of events, which led to her death. However, despite her severe injuries, they may not have been the cause of death, he said. "We're awaiting the autopsy" to determine the final cause of death, Fuchs told the Redding Pilot. The city is located about 55 miles west of New Haven. Last July, a woman was horrifically mutilated and killed by pair of American bulldog-mixes belonging to Dr. Hamilton Hicks in New Haven.
---
Redding is located in Fairfield County. In 2014, a 91-year old woman was mauled to death by her dog in Stratford, also of Fairfield County. The dog in that case was allegedly a Keeshound-mix.

---
Subsequent news reports -- over one week later -- identified the victim as 71-year old Sandra Keiser of Redding. Police Chief Fuchs described the attacking dog as a "mixed-breed" and a "rescue" dog, but was "not a pit bull," reports The Pilot. The animal had been living at her home on Deacon Abbott Road for six
years, according to Fuchs. The police chief did not say what type of mixed-breed, such as a shepherd or a rottweiler, nor was any photograph of the dog released.1
1
The victim's name has also been reported as Sandra Kaiser.
Related articles:
07/07/16: 2016 Dog Bite Fatality: New Haven Woman Dies After Violent 'Hannibal Lecter' Style...
11/19/14: 2014 Dog Bite Fatality: 91-Year Old Woman Dies After Vicious Attack by Own Dog

---
Baseline reporting requirements:
Law enforcement departments across the United States should release consistent "baseline" information to the media and the public after each fatal dog mauling,
including these items
.