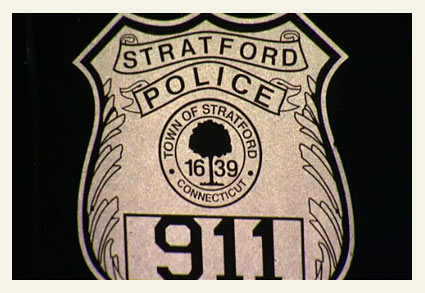 Victim Seldom Seen
UPDATE 11/19/14: According to the most recent CTPost.com news report, neighbors rarely saw Stella Antanaitis or her dog outside of her home. "I've been here 27 years, and I never saw her walk that dog," said Olga Figel, who lives two houses away. "I never saw anybody walk that dog," she said. Also, notably, "reports in the Stratford Star that the woman tried to intervene during a fight between her dog and her cat could not be confirmed by police Tuesday," states the article.
Two purebred keeshond breeders are interviewed in the news report. One of them, Heather Myers of Killingworth, was shocked to learn the dog turned on its owner of 8-years. Myers also wondered whether it was a rescue dog or whether it is a true Keeshound. "A lot of times our dogs get confused with elkhounds, Siberian huskies and chows," she explained. Myers will likely be speechless to see a photo of the dog taken by News 12 Connecticut at Stratford Animal Control.1
11/18/14: Elderly Woman Killed By Dog
Stamford, CT - Late last night it was reported that a 91-year woman, who was attacked by her own dog on Friday, was fighting for her life. Stella Antanaitis of Stratford was taken to Bridgeport Hospital after her dog of 8-years, a black-and-white keeshond-mix, viciously attacked her, inflicting horrific bite injuries on her arms. Police described the scene as very violent.2 NBC Connecticut and others are now reporting that the woman has died, according to Bridgeport Hospital officials.
The attacked occurred in the victim's kitchen, according to police. Her daughter said her mother had owned the dog since it was a puppy and never had any problems with it. Her daughter feared she was dying while in critical condition and dealing with skin grafts and kidney failure. Neighbors were shocked by the attack. "To think a dog could just turn on you and attack you like that," said Amy Garrison, of Stratford. "I really have no idea, because you think you know your own dog."
"Both arms, badly mutilated, that is crazy. It seems unreal to happen around here." - Amy Garrison
The Stratford Star provided several more details. Stratford Police Capt. Paul DosSantos said that when Antanaitis intervened in a fight between her keeshond-mix and her cat, the dog starting attacking her. Emergency personnel arrived to a 91-year old woman with severe injuries to her upper extremities. She was transported to Bridgeport Hospital. The dog is currently impounded at Stratford Animal Control. It will be tested for rabies and likely euthanized, according to DosSantos.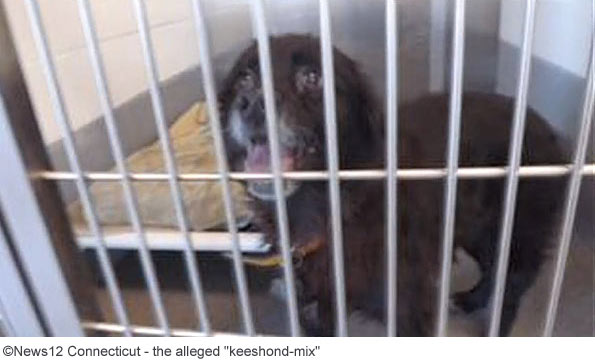 1
Parts of the 911 call are played in this video. We are forced to link to it because it also has a photograph of the dog. We caution readers that listening to a 91-year woman essentially utter her last words is terribly disturbing and painful. Usually, 911 calls of serious and fatal dog attacks (that are posted to the web) are not made by the victim.
2
The 911 call from the victim is available online, we greatly hesitate posting it to this website.
Related articles:
06/03/14: 2014 Dog Bite Fatality: Connecticut Woman, 93, Dies after Vicious Attack...
Photo: NBC Connecticut