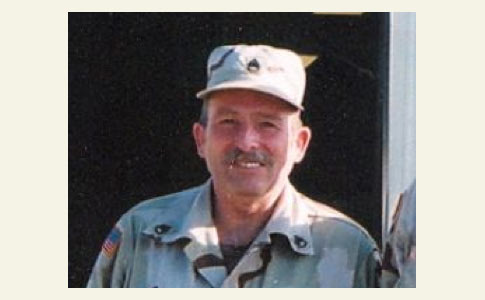 UPDATE 07/18/15: In a July 17 email correspondence with Johnson County Sheriff Larry Jones, the sheriff confirmed that the attacking dogs were pit bulls. Three pit bulls were involved in the fatal dog mauling of Frederick Crutchfield, 63-years old of Hartman. In the email exchange, Sheriff Jones also answered our other questions. The dogs were not chained, the deadly attack occurred on the dog owner's property and Crutchfield knew the pit bulls well, according to Sheriff Jones.
02/20/15: Autopsy Results
Coal Hill, AR - On February 4, the Johnson County Sheriff's Office and Coal Hill police responded to a location to assist in a death investigation. Investigators found a 63-year old man dead in the woods near his home. His body was sent to the Arkansas State Medical Examiner's Office to determine cause of death. On February 20, newly revealed autopsy results showed that Frederick Crutchfield, 63 of Hartman, died from "canine injuries" inflicted by a family member's dogs.
The Arkansas Crime Lab determined the cause of death was exsanguination due to multiple canine injuries, according to a statement released by the Johnson County Sheriff's Office. The dogs involved in the deadly attack belonged to a family member, according to officials, and have since been impounded. The breed(s) of dogs and total number of dogs have not been released. Crutchfield served in the Army National Guard for 30-years and was an Iraq war veteran.
View the DogsBite.org Google Map:
Arkansas Fatal Pit Bull Maulings
.

Related articles:
11/09/14: Criminal Trial: Arkansas Mother and Daughter on Trial for Fatal Dog Mauling of...
10/24/14: 2014 Dog Bite Fatality: Woman Killed by Family Pit Bull in Cave City, Arkansas
01/03/14: 2013 Dog Bite Fatality: Woman, 75, Killed by Bullmastiff in Arkansas Gated Community
06/13/13: 2013 Dog Bite Fatality: Child Temporarily Staying with Aunt Killed by Neighbor's Dog