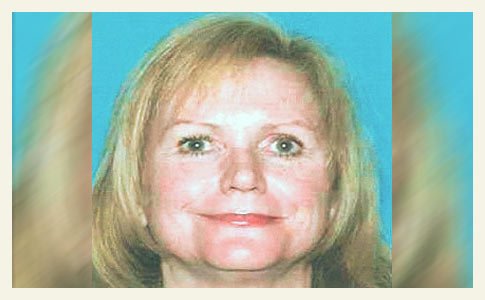 53-years old, was savagely killed by her neighbor's two pit bull-mixes.
Criminal Charges Sought
UPDATE 11/17/10: Police said today that they are seeking charges against the owners of the two pit bull-mix dogs that killed a woman who had been in the midst of moving out after the dogs repeatedly broke through her fence. Police Sgt. Jaime Briones said investigators intend to present the case to the Riverside County district attorney's office seeking involuntary manslaughter or neglect charges against the dogs' owner.
11/16/10: Police Confirm Dog Mauling Death
SWRNN.com reports that Sgt. Jaime Briones confirmed the victim's death was due to canine bites in a press release issued today. Briones also stated that a forensic dentist confirmed that the two dogs, described as pit bull-weimaraner mixes, owned by neighbors are the culprits. In addition, the specialist concluded that the victim's small collie did not cause any of the injuries. The owners of the dogs are not being identified at this time.
11/16/10: Mauling Victim Identified
Moreno Valley, CA - It was reported Monday that Christina Casey, 53, was found dead November 2 at her house in Riverside County. The victim's brother, Bill Casey, said she had complained in the past of two dogs, a pit bull-mix and the other described as "part akita," repeatedly breaking through two fences into her yard. The victim was in the process of moving partly due to the dogs. "In two more days, she'd have been completely out of there," Bill said.
"The detective told us that apparently, sometime during the night, the (neighbor) dogs dug a hole under the fence and got into her yard ... attacked her and killed her," Casey said. "I got the impression from speaking to the detective that they were going to chalk this up to a tragic accident."
His sister had once reported the dogs to city animal-control authorities because they had broken into her yard, Bill Casey recalled. And she had repeatedly phoned the dogs' owner to retrieve the dogs from her yard and to repair the fence, Casey said. (Richard Brooks, The Press-Enterprise)
Another American dead due to horribly insufficient and inept dangerous dog laws.
View the DogsBite.org Google Map:
California Fatal Pit Bull Maulings
.
Related articles:
09/17/10: 2010 Fatality: Mountain Ranch Man Mauled to Death by Two Pit Bulls
08/05/10: 2010 Fatality: Concord Child Killed by Step-Grandfather's Pit Bulls