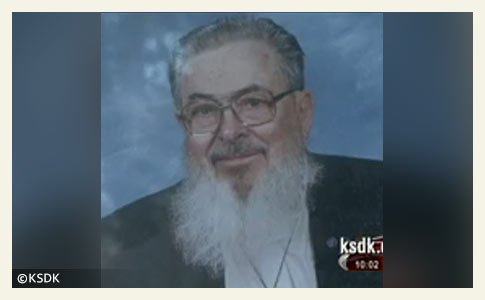 Rev. John Reynolds, 84-years old, was mauled to death by his son's pit bulls in Missouri.
Son Blames Cougar additional archive
Williamsburg, MO - In what can only be described as a "yard accident," 84-year old Rev. John Reynolds was found mauled to death in a pen containing 17 pit bulls owned by his son, also named John. The son raised the dogs on property owned by his father and discovered the grisly scene October 13. John believes that "stray dogs" or a "mountain lion" broke into the pen, killed his father then fled without a trace. John Junior does not believe his dogs are to blame.
John Junior said that one of the pit bulls was his father's "best buddy" and that his father slept with the animal. He also said, "no one knew his dogs' nature more than his father." John is now afraid that people who are "dead set against pit bulls" are going to try to use this incident "to get their point across." John Jr. said -- speaking on behalf of his dead father found lying in the dirt of his pit bull breeding pen -- that the Reverend would not like this. But only God really knows, right?
84-year-old Reverend John Reynolds was found mauled in a pen where his son raised pit bulls. The Callaway County Sheriff's Department said Reynolds' son, also named John Reynolds, found his body last week with injuries consistent of an animal attack.

The Sheriff's Department said it doesn't expect to file any charges. And as for the dogs, the county said it does not have the resources to handle so many. The dogs remain on the property with Reynolds' son. The Sheriff's Department said there are six adult pit bulls and 11 puppy pit bulls. Reynolds' son said three of the 17 are not pit bulls.

Reynolds' lived on property off Osage Court in Callaway County near Williamsburg in Kingdom of Callaway Estates. His property is cluttered with cars, trailers and fencing. One dog sat near a damaged barbed wire fence with its leash looped around a tree. Barking echoed from behind a garage-like structure and trailers. - KOMU, October 19, 2010
---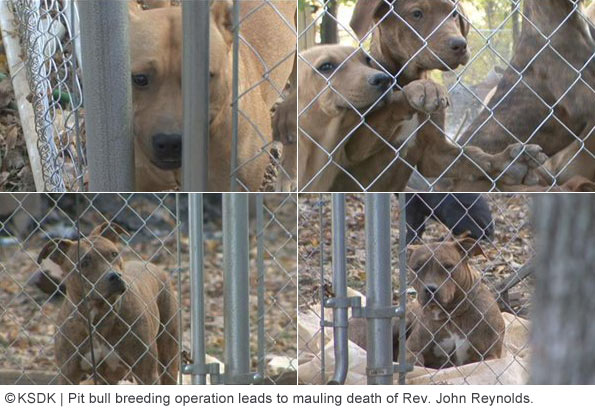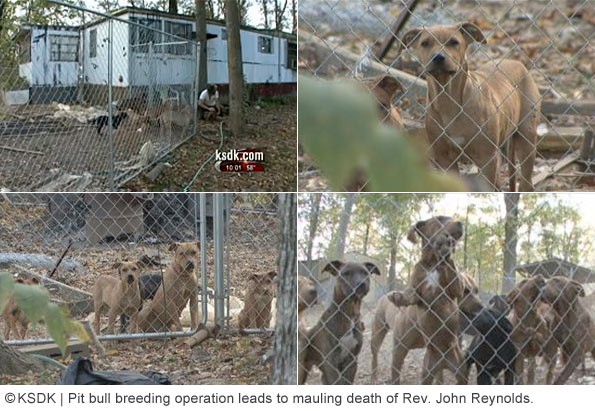 Related articles:
03/13/09: Couple Blames Cougar for Serious Attack Inflicted by Their Own Pit Bull