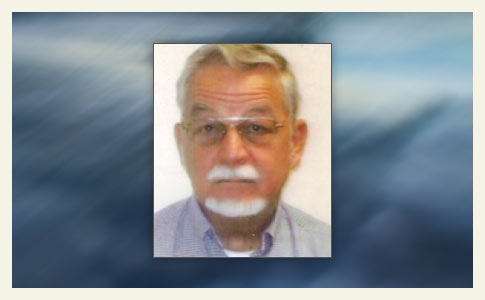 Lowell Bowden died after being horrifically mauled by a pack of pit bulls.
Victim Dies of Injuries
Lindside, WV - On November 27, Lowell Bowden was attacked by a pack pit bulls. Lowell's family submitted a statement to DogsBite.org that recounts the attack that led to his death on December 4. This marks the second fatal dog attack in West Virginia this year, both attributed to pit bulls. We urge West Virginia citizens to contact their state legislators and ask that they sponsor a bill that provides felony punishment for owners of loose dogs that seriously injure or kill a human being.
The Bowden Family Statement
"The family of Lowell Bowden is saddened and horrified by his death. On Friday, Nov 27, 2009, the day after Thanksgiving, Lowell went for his normal walk, around 4:00 pm on the same main, gravel road in the subdivision in which he and his wife live, in Lindside WV, with no knowledge or indication of potential danger. Two hunters, a man and his young daughter, came upon 4 pitbull breed dogs attacking something. When they realized that it was a person, the man got out of his car, and stomped his feet trying to scare them away. When the dogs did not move from their kill, the hunter fired a shot in the air, so as not to accidentally shoot Mr. Bowden, which made 3 of the 4 dogs run away. One dog still stood in defiance, growling, before running away.
The hunters got help, and a neighbor notified Mr. Bowden's wife and family, at their home, not less than 1/4 mile away. Mr. Bowden had no vital signs, but the emergency medical technicians brought him back to life and took him to a local hospital, where he was then air-lifted to a hospital in Roanoke. He was put on life-support in critical condition. Mr. Bowden was maimed beyond recognition, with no facial features remaining and other horrific disfigurement. Mr. Bowden passed away on Friday, Dec 4, 2009 early in the morning.
The family holds the owners of the pitbulls and the county responsible and accountable for Mr. Bowden's death. The owners of these dogs had previously been cited, and only fined, by the county for chasing and harassing children and horses. By West Virginia state law, the homicide of Mr. Bowden is only considered a misdemeanor. They want to make sure that no one else ever has to face this horrific event, by changing the West Virginia state law to make maiming or death by owners of any dangerous breed of dog, a felony. This breed of dog is nationally considered dangerous and vicious, and these particular dogs were allowed to roam free, by the owners, in a pack. Based on the history of attacks by this breed of dog, this attack never should have been allowed to occur by these negligent owners, and the family never should have to be dealing with the nightmare of the death of their beloved husband, step-father, brother-in-law, uncle, and grandfather. The family, although during their time of suffering and pain want to concentrate their efforts to change state laws to send a loud and clear message to irresponsible and negligent dog owners of any breed, to manage the keep of their dogs according to strict guidance, or suffer the punishment of a felony instead of a misdemeanor of that this does not ever happen again. No more one free bite, one free mauling and no more one free homicide!"
Summary of Legal Proceedings
December 9, 2009 - Sheriff's deputies charged Justin Blankenship, his mother Kimberly
Blankenship, Anna Hughes and Mose Christian with involuntary manslaughter charges. The four were previously charged with misdemeanors.
August 2010 - Justin Blankenship, 19, entered a guilty plea to involuntary manslaughter and four counts each of failure to register dogs and failure to vaccinate for rabies. He also pleaded guilty to an unrelated charge of manufacturing marijuana.
August
2010 - Charges against two other people, Mose Christian and Anna Hughes, both of Mercer County, were dropped because no evidence was found linking them to ownership of the dogs that attacked Bowden, according to the prosecutor.
February 2011 - A Monroe County jury found Kimberly Blankenship not guilty of involuntary manslaughter in connection to Bowden's death. The acquittal came after testimony from Justin Blankenship, who took full responsibility as the dogs' owner.
September 2013 - The WV Supreme Court agreed to hear a civil case brought by Bowden's estate against Monroe County Commission, Patricia Green (the dog warden), American Modern Home Insurance Company and the four defendants.
September 2013 - The high court reverses lower court's ruling.
"According to the high court's memorandum decision, before Bowden could amend her complaint and prove the dog warden was not immune to being
sued, a judge wrongly dismissed it.
October 2013 - The ruling allowed Dreama Bowden's wrongful death lawsuit against the Monroe County Commission and the county dog warden to continue. By this time, the other defendants had settled or had default judgments entered against them.
As of November 17, 2016 the case was back at the appellate level...
May 18, 2017 - West Virginia Supreme Court of Appeals reinstates lawsuit against the Monroe County Commission and Dog Warden Patricia Green. "We find the circuit court's rulings in both orders to be erroneous." - Justice Robin Jean Davis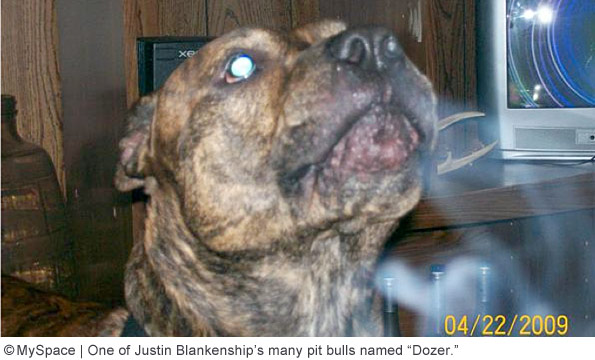 Related articles:
08/18/09: 2009 Fatality: Infant Killed by Pet Pit Bull in Hardy County
08/23/08: Suing Animal Control Agencies After a Dog Attack