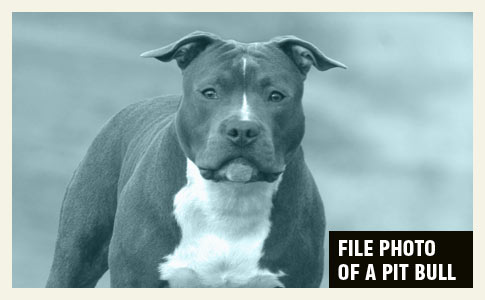 Justin Kummer, just a few days old, was killed by a family pit bull, in Rio, WV.
3 Months or 3 Years?
UPDATE 08/18/09: The original article from the MetroNews has been updated to reflect new information, as well as a new time frame for owning the pit bull. Authorities now say the pit bull was purchased "three years" ago from a relative who lives in Maryland. To determine if charges apply, authorities are checking on the dog's history. Deputy Burrows told reporters, "I need to wait and speak with the agency where the dog is from to see if they had any complaints."
The Cumberland Times-News, however, continues to report that the offending pit bull is "1-year old," making a purchase three years ago, of the dog that killed a 3-day old baby, impossible.

Related ZUPF video
08/17/09: 3-Day Old Killed by Pet Pit Bull
Hardy County, WV -- In a developing story, a 3-day old Hardy County boy is dead after being attacked by a pet pit bull. Sheriff's Department investigators say the boy's mother had put him down for bed Saturday night when she had to leave the room to answer a phone call. When she returned she found the pit bull, who had been given to the family just three months earlier, close to her son along with a mixed-breed German Shepherd, both described as family pets.
"Investigators say the mother tried to back the dogs away and when she moved closer to the German Shepherd the pit bull grabbed the boy from his bed. The mother told police she choked the dog, but it wouldn't let go of her son.
A teenage daughter then came into the room, cornered the dogs and forced them out an open window.
Police say the mother tried to help her son until emergency crews arrived. He died on the way to a helicopter-landing zone.
Both dogs were put down.
The family could be charged with harboring a vicious animal. An investigation continues.
The pit bull was purchased from a relative who lives in Maryland three months ago."
Related articles:
04/25/09: 2009 Fatality: Family Pit Bull Kills 11-Month Old Child in Eastpointe
04/01/09: 2009 Fatality: 7-Month Old Boy Killed by Grandmother's Pit Bulls