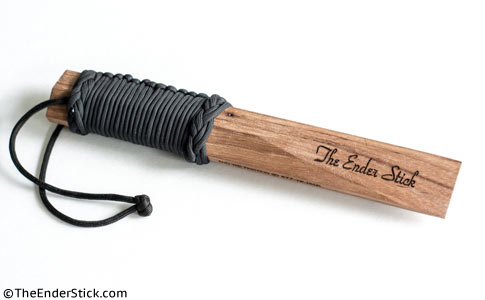 DogsBite.org - A break stick is a tool used to pry open a pit bull's jaws after the dog clamps down on an object, animal or human being. The device was traditionally used by dogfighters, and still is, yet leading pit bull education websites, such as Pit Bull Rescue Central, recommend that pit bull owners carry a break stick in case their dog "accidentally" gets into a fight.
A pet that requires a break stick to loosen its jaws.
This logic, combined with the fact that many policy makers refuse to regulate pit bulls, is startling. Furthermore, as depicted in a recent attack, the vast majority of pit bull owners, whose dog attacks, do not carry a break stick. In 1,200 pages of DogsBite.org, we only found two instances. One involved a policeman using his baton and another, a pit bull owner using a screwdriver.
PBRC | Pit Bull Rescue Central
PBRC also warns that attempting to "use a breaking stick on breeds other than pit bulls could result in serious injury to the person using the stick. Since other breeds will do a lot of snapping and biting instead of getting a grip..." The rescue group makes no denial that the pit bull "bite" is different than all other dog bites. Nor do they deny the damage the pit bull bite causes its victim.
Break Stick Information: Because pit bull dogs have been bred for their fighting abilities and can cause serious injury to other dogs if a fight is not broken up quickly and efficiently."
Pit bull advocates and animal groups often repeat the phrase, "All dogs bite." The phrase must be challenged at every opportunity in the following way: "All dogs bite but only one breed requires a break stick to pry open its jaws." We ask readers to educate families and friends about break sticks; most people do not have the slightest notion. According to PBRC, this is how to use a break stick:
"...Turn the stick as if you're twisting the throttle of a motorcycle. This action will open the dog's jaws enough to pull the dog back by the collar. If both dogs have a hold, you will then have to break the second dog from the first. Just remember... Straddle, Grab, Break!"
Bad Rap | Bay Area Doglovers Responsible About Pit Bulls
Other leading pit bull websites also advocate the use of break sticks (or "parting sticks") so that pit bull owners can be responsible if their dog clamps down on an object, animal or a human being. Bad Rap, the group that received some of Michael Vick's dogs, in which they have "rehabilitated" for adoption, tells pit bull owners to carry a break stick in two areas of their website:
Tips for Being a Responsible Dog Owner: "You may want to carry a

parting stick

with you in areas where you might encounter loose running dog."
Living Peaceably in a Multi-Dog Home: "In cases where a dog has grabbed on and won't let go, a

break stick

is your best friend."
Best Friends Animal Society
Best Friends is also a recipient of Michael Vick's dogs. The group operates a large animal sanctuary in Utah. Like Bad Rap, they promote "rehabilitating" pit bulls rescued from fighting operations so that the dogs can be adopted out. The Best Friends website mentions the use of break sticks one time. The instance refers to a dogfighting raid, not to pit bull ownership safety.
ASPCA | American Society for the Prevention of Cruelty to Animals
The ASPCA, who also advocates pit bull adoption programs and strongly opposes breed-specific laws designed to regulate pit bulls, fails to advocate the use break sticks as a safety measure as well. In searching their website, two instances came up about break sticks. Both referred to dogfighting paraphernalia, not pit bull ownership safety.
The ASPCA Shelter Guidelines on the other hand -- designed to protect shelter workers from pit bulls -- tells an entirely different story. The guidelines say: "Pit bulls give no warning prior to an attack" and pit bulls have a "hold, shake and tear bite style" that increases muscle and tissue damage. The guidelines also recommend that staff members be trained to use bite sticks.
The definition of "pet" is a domesticated animal kept for pleasure rather than utility. It hardly seems reasonable that a pet ought to require a break stick to open up its jaws after it clamps down on a victim.
Related articles:
09/09/08: Top Dog Experts Fooled and Surprised by Pit Bulls
06/02/08: Some Educators Are Frank About Pit Bull Ownership Safety Issues
06/02/09: ASPCA Pushing Pit Bull Adoption: Adopt-A-Bull Contest