Friday, February 20, 2015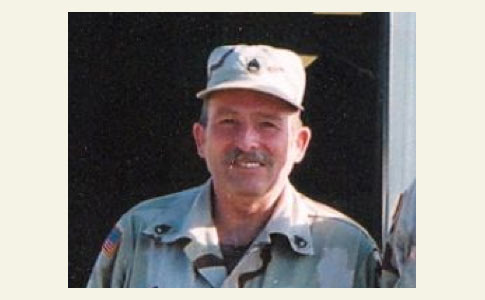 UPDATE 07/18/15:
In a July 17 email correspondence with Johnson County Sheriff Larry Jones, the sheriff confirmed that the attacking dogs were pit bulls. Three pit bulls were involved in the fatal dog mauling of Frederick Crutchfield, 63-years old of Hartman. In the email exchange, Sheriff Jones also answered our other questions. The dogs were not chained, the deadly attack occurred on the dog owner's property and Crutchfield knew the pit bulls well, according to Sheriff Jones.
02/20/15: Autopsy Results
Coal Hill, AR - On February 4, the Johnson County Sheriff's Office and Coal Hill police responded to a location to assist in a death investigation.
Investigators found a 63-year old man dead
in the woods near his home. His body was sent to the Arkansas State Medical Examiner's Office to determine cause of death. On February 20, newly revealed autopsy results showed that Frederick Crutchfield, 63 of Hartman, died from "canine injuries" inflicted by a family member's dogs.
The Arkansas Crime Lab determined the cause of death was exsanguination due to multiple canine injuries, according to a statement released by the Johnson County Sheriff's Office. The dogs involved in the deadly attack belonged to a family member, according to officials, and have since been impounded. The breed(s) of dogs and total number of dogs have not been released. Crutchfield served in the
Army National Guard for 30-years and was an Iraq war veteran
.

View the DogsBite.org Google Map:
Arkansas Fatal Pit Bull Maulings
.

Related articles:
11/09/14:
Criminal Trial: Arkansas Mother and Daughter on Trial for Fatal Dog Mauling of...
10/24/14:
2014 Dog Bite Fatality: Woman Killed by Family Pit Bull in Cave City, Arkansas
01/03/14:
2013 Dog Bite Fatality: Woman, 75, Killed by Bullmastiff in Arkansas Gated Community
06/13/13:
2013 Dog Bite Fatality: Child Temporarily Staying with Aunt Killed by Neighbor's Dog
Labels: 2015 Dog Bite Fatality, Arkansas, Fatal Pit Bull Attack, Military Veteran

Please donate to support our work
DogsBite.org is a 501(c)(3) tax-exempt public charity organization. Learn more »
posted by
|
permalink
|
6 comments
|

email
|

blog rss
|

comment rss

6 comments:

Your Quiet Neighbor | 2/23/2015 9:35 AM | Flag
Another family member killed by the family dog. When is this carnage going to end?

Michaela Joy | 2/23/2015 10:02 AM | Flag
Any news on the breed yet?

joelande | 2/23/2015 12:01 PM | Flag
The problem here sounds like a dog owner with an aggressive dog with a history of attacking, a person with a high local social ranking and connections and thus the secrecy

Many of the locals are commenting about this and that lots more will come out, also that it was the step son's dog, and also the stepson was breeding the dog

When do we realize that like every other business that already is, dog breeding needs to be regulated. There need to be rules and protections, and there need to be consumer protections and things like insurance requirements, just like all other businesses.

Local people wrote "Dog also had puppies near where he was attacked."

"Step sons dog... the son never liked him..."

joelande | 2/23/2015 2:44 PM | Flag
RIP Mr. Crutchfield.

Thank you for the light you brought to this world.

http://rollerfuneralhomes.com/services.asp?page=odetail&id=37047&locid=

Your Quiet Neighbor | 2/23/2015 2:48 PM | Flag
Dog breeding needs to be regulated? Hear-hear to that! And let's start with business licensing. I'd be willing to bet that 99.9% of these dog breeding operations are unlicensed. Which means they're not paying sales tax, income tax, use tax, or any other type of tax.

Baby RadFem | 2/23/2015 9:55 PM | Flag
How often do family dogs, that aren't pit bulls, kill their owners? I can think of one, the Keeshund mix in 2014, and the GSD in 2013, but I am pretty sure it's a pit 95% of the time.
I guess it could be another breed, but what are the odds?
Also- the breed seems to be hidden/not released when it's a PIT. I think there are several more deaths per year due to pits that weren't recorded properly (catahoula, anyone? neighbors say PIT), and a few others that went "unidentified".
Wonder why.... Thats rhetorical.