Saturday, August 13, 2011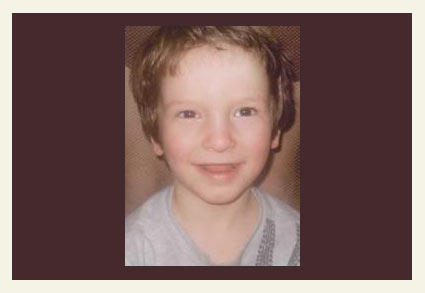 James Dowling, 4-years old of Hot Springs, was killed by his grandfather's rottweiler.
Funeral Planned
UPDATE 08/13/11:
On Saturday, the family of the little boy killed by his grandfather's rottweiler planned a funeral in Hot Springs. James Dowling had been visiting his grandfather's home in Ozark when the attack occurred. Police said the boy was playing in the backyard of the home. The rottweiler was also in the yard, but separated by a four-foot-high chain link pen. The dog jumped out and brutally attacked the boy. When responders arrived, the child was barely breathing.
"We can't have dogs like this in our neighborhood. It's too dangerous. They get out and they attack like a wild animal" -- neighbor Ray Baugus.
Ozark Police Chief Cory Tedford said he does not foresee criminal charges.
08/12/11:
Jumps 4-Foot Fence to Attack
Ozark, AR - In a developing story, a 4-year old boy was killed by a rottweiler on Friday. At the time of the attack, the boy had been visiting his grandfather's home in Ozark. Police say the boy was outside playing in a fenced backyard when the dog jumped out of its four-foot-high chain link pen and attacked. The boy was airlifted to a Little Rock hospital, but was diverted after his condition worsened. He died shortly after reaching Johnson Region Medical Center in Clarksville.

View the DogsBite.org Google Map:
U.S. Fatal Rottweiler Attacks By State
Related articles:
07/14/11:
Fatal Rottweiler Attacks - The Archival Record
07/06/11:
2011 Fatality: Frankfort Girl Mauled to Death by Pet Rottweiler
03/07/11:
2011 Fatality: Rottweilers Kill 3-Year Old Girl in Delaware County, Iowa
12/21/10:
2010 Fatality: Houston-Area Baby Girl Killed by Family Rottweiler
Labels: 2011 Dog Bite Fatality, Arkansas, Fatal Rottweiler Attack, Visiting Child

Please donate to support our work
DogsBite.org is a 501(c)(3) tax-exempt public charity organization. Learn more »
posted by
|
permalink
|
4 comments
|

email
|

blog rss
|

comment rss

4 comments:

craven desires | 8/13/2011 1:48 PM | Flag
containing gripping dogs or any dog kept as a guard dog behind four foot high fences should be considered criminal negligence.

vintage | 8/15/2011 3:53 AM | Flag
88th American killed by a Rottweiler...Yet the Dog Lobby insists "these are great dogs with kids"


217 Americans have been killed by Pits and Rottweilers since the CDC dog lobby panel assured us there are no dangerous Dog breeds and stopped the tracking of data.

truthbird | 8/18/2011 8:46 PM | Flag
The dog owner was a pallbearer...

Pallbearers include Larry Brannon, Robert Callicott, Joseph Callicott, Chris McCoy, Cory Brannon, and Kenneth Lookadoo.

Brandi Brannon | 4/12/2013 6:39 PM | Flag
That was my brothers son. Rip :(