Dog Owner Charged with Negligent Homicide After Woman's Death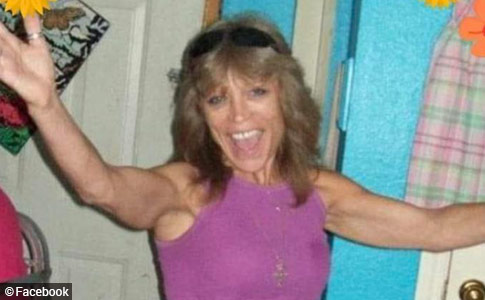 Brenda Witt, 60-years old, was killed by multiple dogs in Texarkana on Sunday.
Dog Owner Charged
UPDATE 10/13/23: On Wednesday, October 12, Chris Scott turned himself into the Miller County Sheriff's Office on the charge of negligent homicide in connection to the mauling death of 60-year old Brenda Witt in September. Scott is the owner of five pit bull-mix dogs -- a mother and four offspring -- that attacked Brenda. After returning from church that day, her daughter found Brenda dead inside an old vehicle on the property, where she had tried to take shelter from the violent dogs.
During the investigation, two other people came forward who claimed they had been bitten by the same dog pack in the past. In Arkansas, negligent homicide is generally a Class A misdemeanor with a penalty of up to one year in prison. Negligent homicide becomes a felony if the operator of a vehicle, an aircraft, or a watercraft is under the influence of a substance or is "fatigued" and causes the death of a person, which would not otherwise constitute murder or manslaughter charges.
Editorial Note: part of the history of this case has been behind a paywall at the Texarkana Gazette. An important detail that other news outlets did not report is that Scott told investigators he owned the female pit bull-mix, and that she had a litter of "eight" puppies about eight months ago. Scott found homes for four of the puppies, but the other four "ran around the neighborhood in a pack," reports the Gazette. Scott told investigators that "he could not even pet the dogs," Sheriff Easley said.
---
09/26/23: Woman Killed by Multiple Dogs
Miller County, AR - On Sunday, September 24, 2023, at approximately 6:50 pm, Miller County Sheriff's Deputies were dispatched to a residence on County Road 18 regarding a deceased person. Upon arrival, deputies were able to identify the victim as Brenda Witt of Genoa, Arkansas. Based upon evidence at the scene, investigators determined she was the victim of an animal attack. The suspected dogs involved were located and detained with assistance from Texarkana Animal Control.
Though the sheriff's office had not received previous reports about this "pack" of dogs, since Witt's death, other reports have surfaced. The sheriff's office stressed that no animal control department services the county. Texarkana, the county seat of Miller County, assisted. The breeds of dogs were not released, nor was a description of the dogs. The victim's brother, Tony, organized a fundraiser to help pay funeral costs. "She tragically lost her life 9/24/2023 in a horrible dog's attack," he wrote.
---
OFFICIAL PRESS RELEASE 9/25/2023

****Prior to this incident, NO reports had been made regarding these specific animals. However, since this incident, other reports have been made in reference to this "pack" of dogs.

****Also note, Miller County does not have an animal control department that directly services the county. In this matter, Texarkana, Arkansas Animal Control did assist in the capture and detainment of the animals.

PRESS RELEASE

On Sunday, September 24, 2023, at approximately 6:50 in the evening, Miller County Sheriff's Deputies were dispatched to a residence on MC 18 regarding a deceased person.

Upon arrival, Deputies were able to identify the victim as Ms. Brenda Witt of Genoa, Arkansas. Based on the evidence found at the scene, Detectives were able to determine Ms. Witt was the victim of an animal attack. The suspected canines involved in this offense were located and later detained with assistance from the Texarkana, Arkansas Animal Control Di vision. The canines are being held and examined to determine their involvement in this offense. At this time, the investigation is still on-going.
---
A local resident states that Witt is 60-years old. While not verified by the sheriff's office, the resident states the deadly dog attack occurred outside during the daylight hours while Witt was in her yard or the vicinity of it. Witt tried to take refuge in an old vehicle on the property, which had no battery in it, so she could not honk the horn, the resident wrote. "She was in serious condition and had no cell phone to call for help with. That is where she was found this evening by her family," the resident wrote.
Back in January, 66-year old Doris McBurse was found dead inside a vehicle on her property after being attacked by one of her blue nose pit bulls in Pitts, Georgia. The dog had previously been chained on the property, but the animal broke free that day and attacked her. She and her husband had owned the dog for several years. Her husband, Harris McBurse, had been breeding and selling pit bulls for some time. He advertised both red and blue nose pit bulls for sale on his Facebook page.
Pit Bull-Mixes Identified
On Tuesday evening, Miller County Sheriff Wayne Easley confirmed that all five dogs involved are pit bull-mixes, according to a report by KSLA. The dogs are currently in custody at Texarkana Animal Control. At least two other people previously bitten by the dogs have come forward. The victim's daughter had gone to church that Sunday, leaving her mother at home. When she returned from church, she found her mother dead inside of a car on the property. Multiple dog bites were visible.
---
View the DogsBite.org Google Map:
Arkansas Fatal Pit Bull Maulings
.
Related articles:
08/17/23: 2023 Dog Bite Fatality: Blytheville Woman Mauled by Three Pit Bulls in June Dies...
03/16/23: Arkansas Legislature Debates Bill Prohibiting Cities from Enacting Breed-Specific Laws
---
Baseline reporting requirements:
Law enforcement departments across the United States should release consistent "baseline" information to the media and the public after each fatal dog mauling,
including these items
.