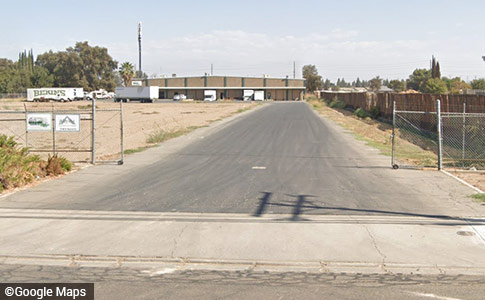 On Tuesday, a man was killed by a dog at a Visalia business on S. Santa Fe Street.
Man Killed by Dog
Visalia, CA - On Tuesday, the Visalia Police Department issued a release about a man attacked and killed by a dog. At 7:48 am, police responded to the 2300 block of South Santa Fe Street regarding an adult male attacked by a dog. The man was taken to a local hospital, where he was pronounced dead. "The Visalia Police Department Violent Crimes Unit responded," states the release. "The California Division of Occupational Safety and Health also responded to the scene."
Police did not release the victim's name or the breed of dog involved. KSEE reported that the business on South Santa Fe Street is the Jack & Jeff Transfer Company. According to the company's website, the entity has been in business since 1917. It is unknown if the attack occurred inside or outside of the facility or who owns the dog involved. Since the state's occupational safety agency responded, it seems the attack occurred on the business' property.
The property is expansive and has a long roadway leading to the building. A Google Street view from 2019 even shows a dog at the front gate entrance. The fatal attack comes two weeks after Mateo Salvador, a 42-year old construction worker from Guatemala, was killed by four guard dogs after entering a home-turned-business property in Jurupa Valley to perform work for the property's owner, Homeland Electric. Salvador's family plans to sue the company, according to Univision.
Related articles:
03/08/23: 2023 Dog Bite Fatality: Man Killed by Protection Breeds at Jurupa Valley Business
03/02/21: 2021 Dog Bite Fatality: Woman Killed by Pack of Dogs in Texas During Power Crisis
---
Baseline reporting requirements:
Law enforcement departments across the United States should release consistent "baseline" information to the media and the public after each fatal dog mauling,
including these items
.