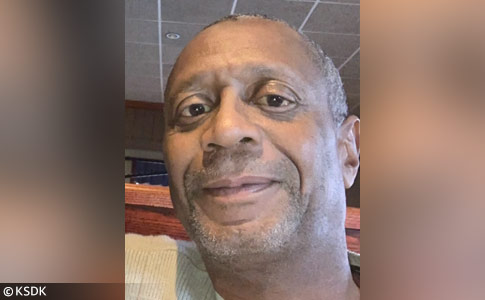 Pit bulls are suspected in an attack that killed Dennis Moore and injured another man.
Cause of Death Determined
UPDATE 09/11/22: In September, the medical examiner determined that Dennis Moore died from a cardiac event prompted by the dog attack. Moore was found dead in an alley on July 10 with severe trauma to his body. St. Louis Medical Examiner Dr. Michael Graham said that Moore, "died from heart disease that was exacerbated by this attack -- not either one of those things by themselves." Graham added, "We think most of the extreme damage occurred after he died."
Prior to the dogs being captured, they attacked a 92-year old man in the alley, and the next day, they attacked 23-year old Kevin Davis. Both men were treated at a hospital. The three pit bulls seized after the attacks remain impounded. The city's health department released a statement saying, in part, "the department remains concerned for the public's safety regarding three dogs connected with this incident." The department has recommended euthanasia for the animals.
---
07/12/22: Mauling Victim Identified
Family members identified the victim as 62-year old Dennis Moore. Police told his wife, Melvina Moore, that she should not see his body. "We don't want you to remember these wounds. We don't even want to tell you how many times he was bitten," she told KSDK. Moore was discovered dead in an alley Sunday morning, suffering from "significant bodily wounds." A 92-year old man was also discovered in an alley with dog bite injuries. He was taken to a hospital for treatment.
"The dogs ate him up to the point where his body was decayed, they can't show me his body. They didn't eat his head up." - Melvina Moore
The couple married after meeting in the Penrose neighborhood in 2016. "We had a wonderful wedding, and I asked him 'I never had a wedding before," Melvina said. "I mean, to take in a woman with seven kids, just think about it." Moore was a retired landscaper, who often helped the elderly cut their grass in the neighborhood, reports KSDK. Melvina said she knew something was wrong when Moore did not call her Saturday night as she worked a nightshift at a nursing home.
When she called him Sunday morning, police answered the phone. They would not tell her the circumstances over the phone. "The dogs ate my husband up like wolves," she said shakily. "I don't know how to move on." She is now trying to raise money for his funeral costs. Animal Control seized three pit bulls suspected of being involved in the attacks, police said. The dogs, described by police as pit bulls, matched descriptions of "several dog bites in the area," reports KTVI.
---
07/11/22: Multi-Victim Dog Attack
St. Louis, MO - KTVI reports that three pit bulls are suspected in the death of one man and the injury of another. The multi-victim attack occurred sometime between 11:30 pm Saturday and 6:30 am Sunday in the 4800 block of San Francisco Avenue, located in the Penrose neighborhood on the north side of St. Louis. Arriving police officers discovered a 62-year old man suffering from "significant bodily wounds" and a 92-year old man in a nearby alley with dog bite injuries.
The 62-year old man was "possibly attacked by pit bulls," an investigation revealed, who apparently died at the scene. The 92-year old man was transported to a hospital. Animal control officers confiscated three pit bulls in the area. The medical examiner's office and the city's Animal Control Division are handling the investigation, KTVI reports. The current condition of the 92-year old man is unknown. Thus far, we have located only a few news reports about this attack.
A report from KMOV states the 62-year old man was dead when police arrived. Officers found him in the backyard of a home. While officers searched the scene, they discovered the 92-year old man, who was suffering from a large number of dog bites. The older man got the bites from several dogs attacking him in the alley. KMOV did not report any breed information, but stated, "Animal Control later found three dogs matching the description of several attacks in the area."
---
Related articles:
12/08/21: 2021 Dog Bite Fatality: 61-Year Old Missouri Woman Killed by Daughter's Pit Bulls
07/13/21: Man Found Dead in a Ditch After Dog Attack in McDonald County, Missouri
---
Baseline reporting requirements:
Law enforcement departments across the United States should release consistent "baseline" information to the media and the public after each fatal dog mauling,
including these items
.