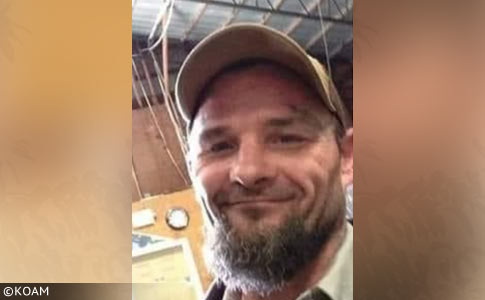 George Martin, 41-years old, was discovered dead after being attacked by a dog in June.
Death Investigation
Anderson, MO - A 41-year old man was discovered dead in a ditch after being attacked by a dog. A person contacted police after discovering his body on June 25. Police Chief David Abbott said the body was located about 20 feet inside city limits in front of 100 Lindsay Lane. Officers identified him as 41-year old George Alan Martin. Multiple bite marks were found on his body and pieces of his clothing were found outside of city limits, indicating he tried to run from the dog.
McDonald County Coroner William B.J. Goodwin said the bite injuries were deep, but were not fatal. Goodman said the size of the bite marks indicate it was a large dog. The exact cause of death is still being investigated. Results from a toxicology report are not expected for weeks. The victim's brother, Joseph Martin, told KOAM that he's not convinced the dog did not kill him. "The coroner's report said it was clearly a dog attack that ultimately caused his death," Martin said.
The KOAM news report came two weeks after his death. Currently, police have no conclusive evidence about the dog involved. George leaves behind four children, according to his obituary.
Related articles:
01/18/18: Persistent 'Wild Animal' Theory Finally Derailed, Elderly Man was Killed by Dogs
---
Baseline reporting requirements:
Law enforcement departments across the United States should release consistent "baseline" information to the media and the public after each fatal dog mauling,
including these items
.