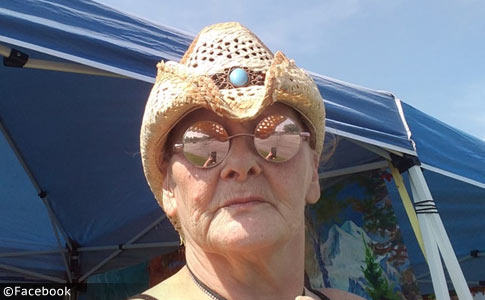 Rhoda Marie Wagner, 60, was killed by three pit bulls she was dog sitting.
Woman Killed by Pit Bulls
Perry County, PA - A 60-year woman is dead after being mauled by three pit bulls she was dog sitting. A passerby reported a female lying in the front yard on July 28; the first media report of her death was not until August 4. Pennsylvania State Police are in charge of the investigation. At the time of the attack, Rhoda Marie Wagner was caring for her roommates three pit bulls when the dogs attacked her for an unknown reason. Wagner's Facebook page shows two of the pit bulls.
Wagner was alone when the attack occurred, according to state police, but had been caring for the pit bulls at her residence at 29 Henry Road in Miller Township for over a month. The dogs were running loose in the yard when Wagner's body was discovered. Though the dogs' owner was not identified by police, he or she surrendered the dogs to the Humane Society of Harrisburg Area and all three dogs have since been euthanized. No other information has been released by police.
"When emergency medical personnel and state troopers arrived on scene, it was apparent that the woman was deceased. The three dogs, all pit bull terriers, were subsequently captured and secured with the assistance of the Perry County Animal Response Team," state police said in a statement.
Dog Sitting Deaths
This year there have been several high profile attacks involving a dog sitter killed by pit bulls, including 7-year old Jayden Henderson in North Carolina and 28-year old Rebecca McCurdy in Oklahoma. As we stated after Jayden's death, "Nearly every year, one or two deaths are added to our "dog sitting" pit bulls archives. We cannot stress how dangerous this endeavor is." Caring for not just one pit bull, but in this case three pit bulls, while the owner is away, is a high-risk activity.
According to Wagner's Facebook page, she also identified with the pit bull breed. She posted a meme on May 29 indicating that a pit bull most closely matched her personality. Because Wagner is "100% LOYAL," Wagner "loves with all of her heart," Wagner is "sometimes misunderstood," and Wagner "has a gentle heart." Russian Roulette is a game readers. As Angela Rutledge said after her pit bull named "Kissyface" killed her son, "Some people win and some people die."
Friday Updates
A Friday update by WHP-TV stated that Wagner owned at least two pit bulls. Thus, the photos on her Facebook page are presumably her own dogs. One of Wagner's pit bulls was inside the home at the time of the fatal attack. That dog is now being cared for by her son. It's unclear where her other pit bull was? State police said the three attacking pit bulls belonged to her roommate. Her best friend, Carla Mae Snow, said that Wagner was an advocate for pit bulls and loved her own.
"I know if she would be alive today, we should not want to see pit bulls to be brought down any more than they already are." - Carla Mae Snow
Family and friends "speculated" that Wagner had been breaking up a dogfight at the time. Yet, there were no witnesses to the attack and state police offered no speculation, except to say the dogs attacked for an "unknown reason." It is also worth commenting that no one knows what Wagner would or would not want if she were still alive today. A pit bull mauling death is a poor time to defend pit bulls, of which one news report stated Wagner was partially eaten by the dogs.
---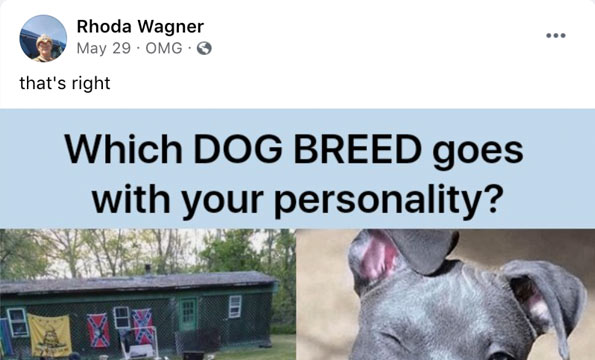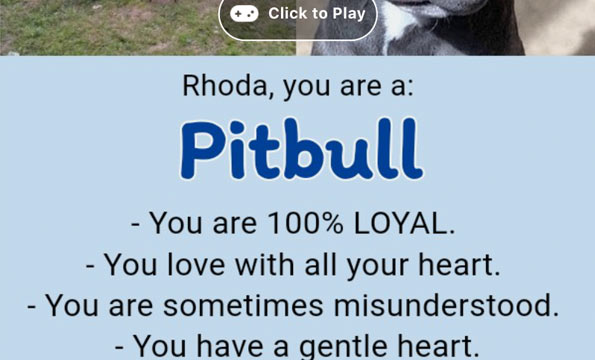 View the DogsBite.org Google State Map:
Pennsylvania Fatal Pit Bull Attacks
.
Related articles:
07/14/21: 2021 Dog Bite Fatality: Child Killed, Mother Hospitalized While Caring for Neighbor's...
06/26/21: 2021 Dog Bite Fatality: Woman Dog Sitting Pit Bulls Found Dead in Osage County...
---
Baseline reporting requirements:
Law enforcement departments across the United States should release consistent "baseline" information to the media and the public after each fatal dog mauling,
including these items
.