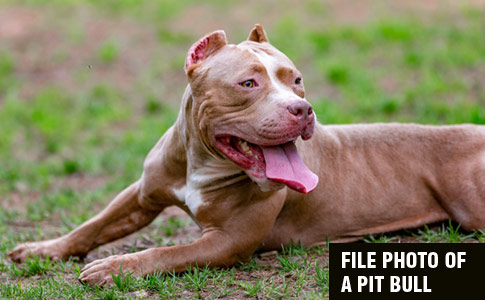 A 59-year old woman was attacked and killed by two family pit bulls in El Paso.
Pit Bulls Kill Woman
El Paso, TX - A 59-year old woman is dead after being attacked by a pair of family pit bulls, according to police. Her death was discovered Sunday at about 6:00 pm at 7240 Royal Arms Drive. "A woman having just arrived home discovered the body of her mother being mauled by the family dogs," El Paso Police wrote in an incident report released Monday. "The investigation is ongoing, but all indications are that the two pit bull dogs killed the woman," police stated.
According to detectives investigating her death, the dogs appeared to have been well cared for and had plenty of food and water. There were no signs of neglect. The identity of the victim was not released by police. The last fatal dog mauling in El Paso involved a pack of neglected dogs killing a 4-year old boy in 2017. His parents were later charged with felony injury to a child. More recently, KFOX covered the demise of Luke Westerman, who still faces 19 felony counts in Ohio.
---
Join Texas Dog Bite Victims' Advocacy - Join our Texas email list to stay informed
View the DogsBite.org Google State Map:
Texas Fatal Pit Bull Attacks
.
Related articles:
02/10/19: Unmasking a Con: How a Sudden Pit Bull Activist Parleyed Role into Top Job...
09/30/17: 2017 Dog Bite Fatality: Pack of Family Dogs Attack and Kill 4-Year Old Boy in El Paso
---
Baseline reporting requirements:
Law enforcement departments across the United States should release consistent "baseline" information to the media and the public after each fatal dog mauling,
including these items
.