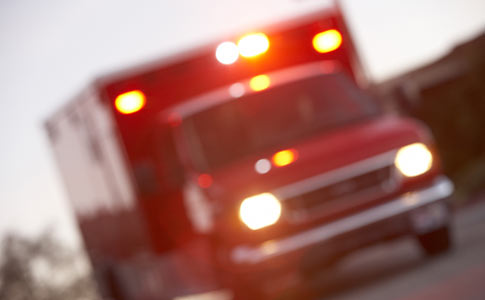 Police suspect a man was killed by a relative's dog after climbing through a window.
Man Found Dead
New Orleans, LA - A 66-year old man is dead after being attacked by a relative's dog. The man was attacked after he climbed through a window in a home in the 8700 block of South Clairborne Avenue on Sunday around 6:41 pm, according to the New Orleans Police Department. Relatives discovered the victim. He was pronounced dead on the scene by a coroner. According to police, the victim was a relative of the people who live in the home and was authorized to be there.
When officers arrived at the scene, they found the man unresponsive with injuries on both arms. The family's "small" pit bull was found inside the home with blood on its body, reports WVUE. Police believe the man, whose identity has not been released, "was possibly attacked by a dog inside" after he climbed through the window, reports NOLA. The cause of death remains under investigation. The Louisiana Society for the Prevention of Cruelty to Animals confiscated the dog.
Last month, a 3-year old boy fell out of a rear second story window of a home in Elizabeth, New Jersey and was subsequently mauled to death by his family's two pit bulls that were in the fenced-in backyard. The New Orleans attack appears to be an opposite scenario involving an adult male. Both cases contain unusual circumstances. Additionally, a "small" pit bull could indicate several possibilities, including a young pit bull or a pit bull designer breed, such as a pocket bully.
View the DogsBite.org Google Map:
Louisiana Fatal Pit Bull Maulings
.
Related articles:
06/10/21: 2021 Dog Bite Fatality: Child Dies After Falling from Window, Mauled by Pit Bulls...
03/19/21: 2021 Dog Bite Fatality: Pocket Bully Inflicts Bite to Head, Killing Baby Girl in Illinois
---
Baseline reporting requirements:
Law enforcement departments across the United States should release consistent "baseline" information to the media and the public after each fatal dog mauling,
including these items
.