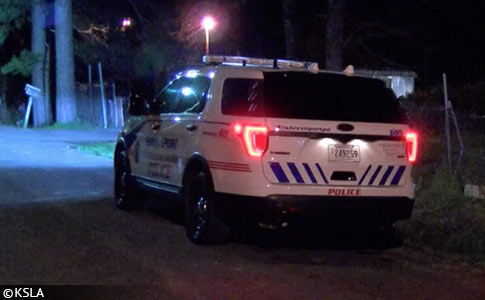 Geraldine Hamlin, 64, died after two family pit bulls attacked her in Shreveport.
Family Dogs Kill Woman
Shreveport, LA - On Friday night, a Shreveport news station reported that a 64-year old woman died after being attacked by two family pit bulls in her home. The attack occurred Thursday evening at her residence in the 2900 block of 7th Street in the MLK neighborhood. According to Shreveport police, the homeowner's son came home to find his pit bulls standing over his mother. The dogs had inflicted multiple bites on her arms. Animal control took both pit bulls into custody.
The Caddo Parish Coroner's office later identified the victim as Geraldine Hamlin. She was attacked by the pit bulls about 10:00 pm Thursday, February 27 inside her home. She was taken to Ochsner LSU Health hospital, where she died of her injuries early Friday morning. An autopsy is scheduled to be performed at the same medical center. No other information has been released, including how long the family had owned the dogs and whether she was alone during the attack.
Sunday Updates
Geraldine Hamlin shared her home with her son and the dogs, Shreveport Police Corporal Angie Willhite confirmed Saturday. "Her son had been gone and when he arrived back at the house he found his mother with multiple dog bite injuries to her arms," Willhite said. The victim knew the two dogs well. "I believe they had owned them for four years is what I've been told," Willhite said. "The pets were no strangers to the family," she said. It's unknown why the family pit bulls attacked.
View the DogsBite.org Google Map:
Louisiana Fatal Pit Bull Maulings
.
Related articles:
01/11/18: 2018 Dog Bite Fatality: Woman Killed by Pit Bull at Pet Boarding Facility in Louisiana
---
Baseline reporting requirements:
Law enforcement departments across the United States should release consistent "baseline" information to the media and the public after each fatal dog mauling,
including these items
.