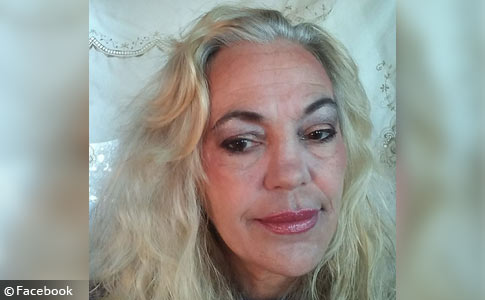 Laura Ray, 53, died after being attacked by a pit bull at the Happy Hound Hotel.
Dog Kills Woman
West Monroe, LA - The Ouachita Parish Sheriff's Office confirmed that a woman died after being severely attacked by a dog at a pet boarding facility in West Monroe. On January 9, about 11:00 pm, deputies responded to the report of an injured person at The Happy Hound Hotel located at 517 Smith Street. Deputies found a female victim at the facility with severe injuries, apparently inflicted by a pit bull housed there. Ouachita Parish Animal Control took the dog into custody.
Her niece, Shena Molina Dedmon, posted to her Facebook page several hours ago: "My heart is so torn. My aunt passed away last night. A pit bull attacked her at her work place." Dedmon posted five photographs of Laura Williams Ray, describing her as not just my aunt, "she was my friend, that ride or die aunt that knew all my secrets and never judged" and "she was the most giving person I knew." She was asked to by friends to make her post public so it could be shared.
Charlotte Ann Gerhardt, a friend of of the victim, also posted to her Facebook page and provided more details about the deadly attack.1 "My dear friend Laura Williams (Ray) was mauled and killed by a pit bull last night," Gerhardt wrote. "She was cleaning a kennel where she was employed, when she was attacked. Laura didn't have much in this world, but what she had, she would give you if she thought you were in need." According to both posts, Laura is the mother of four children.
Evening Update and Clarifications
KNOE has updated their earlier report with new information. Laura worked at The Happy Hound Hotel. She was caring for the animals staying overnight when the 50-pound dog attacked her, investigators said. The hotel's owner said they were boarding the pit bull for the first time when it mauled her, but the pit bull's owner signed a form stating the dog was not aggressive. After the attack, the pit bull's owner told Happy Hound the dog had never done anything like this before.
Ouachita Parish Police Jury President, Scotty Robinson, confirmed the dog would be put down. "This situation is horrific and awful. That dog should and will be put down," he told KNOE. The name of the pit bull's owner has not been released, nor has the person agreed to talk to news media. The gender and spay and neuter status of the dog is unknown. The animal is now being quarantined at the Ouachita Parish Animal Shelter. The investigation is ongoing, deputies said.
In December, a rescue dog at a pet boarding facility in Phoenix killed a woman. Carol Harris, 69-years old, was mauled to death at Canine Country Club and Feline Inn, a facility that works with rescue groups by providing housing at a greatly reduced cost for animals that are being prepared for adoption. At the time of her death, Harris was trying to "rehab an orphaned akita" in the hopes of making the animal "adoptable." Harris was a member of Akita Advocates, a rescue group.
View the DogsBite.org Google Map:
Louisiana Fatal Pit Bull Maulings
.
1
Gerhardt later removed the pit bull and kennel cleaning language on her Facebook post. So we are now linking to a screenshot of her original post.
Related articles:
12/23/17: 2017 Dog Bite Fatality: Rescue Dog Kills Woman at Phoenix Boarding Facility