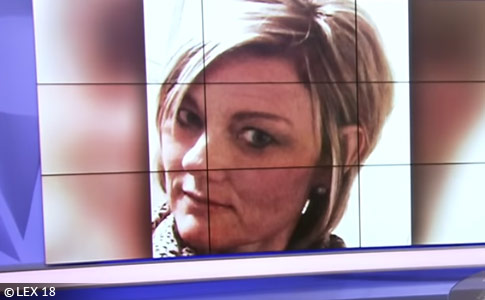 April Collins, 45, died after being attacked by a pit bull inside her Winchester home.
Husband Charged
UPDATE 01/26/19: The husband of a woman mauled to death by their pit bull in November has been charged with a misdemeanor and a failure to report violation in connection to her death. Christopher Dale Collins, 41, of 403 Verna Drive, faces a charge of second-degree wanton endangerment for allegedly leaving April Collins in a situation that could cause harm. The pit bull had bitten April Collins multiple times in the past, including the night before the fatal mauling.
Only two previous known bites by the pit bull have been released by the Clark County Sheriff's office. On September 29, April was treated at Clark Regional Medical Center for facial wounds -- this bite was reported. On the eve of the fatal mauling, October 31, she was attacked again. Christopher Collins said he did not report that bite because they did not want to lose their dog. On November 1, Collins returned home from work and found April mauled and unresponsive.
Back in November, Sheriff Perdue said that April had older dog bite wounds on her legs too. After the warrant was served on Sunday, detectives said that neighbors and acquaintances had seen other dog bite wounds on April, but those incidents were not reported or documented. Christopher Collins claimed his male pit bull, named Duke, would only attack April "when she was drinking." On the day of the fatal dog attack, he sent her a text: "I dare you to be drunk when I get home."
Toxicology testing confirmed there was alcohol in her system at the time of her mauling death, according to Detective Matt Eversole.
Christopher Collins has a long rap sheet of misdemeanors, including charges of terroristic threatening in the third degree and menacing in 2018. From 2012 to 2014, Collins faced seven charges for violation of a Kentucky domestic violence order and two charges for assault in the fourth degree. He pleaded guilty to eight of them, according to CourtNet, a database that collects court activity in Kentucky counties. Some of these charges can be found in Google Search too.
Wanton endangerment in the second degree is a Class A misdemeanor in Kentucky, punishable by up to one year in jail if the person is convicted. Christopher Collins was also charged with failure to report a dog bite, which is a violation, not a misdemeanor. Christopher Collins was released after posting a $1,000 bond. His arraignment is scheduled for February 11 in Clark County District Court. The "fate of Duke," the serial attacker, will be determined by the court.
---
11/05/18: Family Pit Bull Kills Woman
Winchester, KY - A Winchester mother is dead after being fatally attacked by a pit bull in Clark County. April Collins, 45-years old, died Friday morning, the Fayette County Coroner's Office said. Her husband found Collins unresponsive Thursday at 6:30 pm at their home on Verna Drive, Clark County Sheriff Berl Perdue said. Collins was taken to Clark Regional Medical Center then transferred to University of Kentucky Chandler Hospital, where she died Friday, Perdue said.
Collins "sustained fatal injuries after being attacked by a pit bull in Clark County," according to a news release by the coroner. - LEX 18 News
The woman was alone with the pit bull in the residence when the fatal attack occurred. Collins and her husband own the home, according to the sheriff. The dog was taken into custody and is being held at a local animal shelter, Perdue said. The Fayette County coroner referred all questions about the attack to the Clark County Sheriff's Department. The sheriff's office continues to investigate the fatal dog mauling. The initial cause of death is "pending" the final autopsy report.
Afternoon Updates
The family pit bull that killed Collins had attacked her two times previously, reports the The Winchester Sun. The first attack occurred on September 29, Sheriff Berl Perdue said. Collins was treated at Clark Regional Medical Center for facial injuries. The dog bit her again on October 31, Perdue said, but that bite was not reported. The attack on Thursday inflicted multiple injuries to her arm, shoulder, face and neck, he said. Perdue noted she had older wounds on her legs too.
Perdue said the couple got the dog in July 2017 when it was nine weeks old. There was also a second pit bull in the home (multi-pit bull household). That dog was not involved in the attack, he said. "This will be a drawn-out investigation," Perdue said. There are many people to interview, especially in the health care field, he said. Criminal charges are applicable for failure to notify authorities of an attack, Perdue said. The sheriff did not mention the role of the victim's husband.
Someone should also be on the hook for failing to tell Collins that aggressive behaviors in pit bulls are often first seen when they reach sexual maturity, the same age as this dog, about 18 months old. If that occurs, the behavior typically increases, as vividly demonstrated in this case. That Collins also had "older wounds" on her legs is similar to battered wife syndrome; just replacing an abusive husband with a known aggressive dog. Health care officials should indeed be interviewed.
Pit Bulls Killing Their Owners
Finally, we are again discussing pit bulls killing their owners. Since January, pit bulls have inflicted 7 of the 10 deadly "owner attacks." Nearly one-third of all deaths this year involve dogs killing their owner or primary caretaker. Of these 10 deaths, 2 involve an owner killed while trying to break up a dogfight between a pit bull and another dog. In 4 cases, the dog had previously attacked or shown human aggression, and in 2 cases, the dog had attacked animals before killing its owner.
In the evening update by LEX 18, we learn that before the death of Collins, the couple had a Beware of the Dog sign on their front door, apparently to warn visitors. Sheriff Perdue stated that in the October 31 attack, just one day before the dog inflicted the fatal attack, the pit bull had bitten both Collins and her husband. Neither sought medical attention at that time, Perdue said. He also said that his office has never dealt with an animal attack as severe as the one that killed Collins.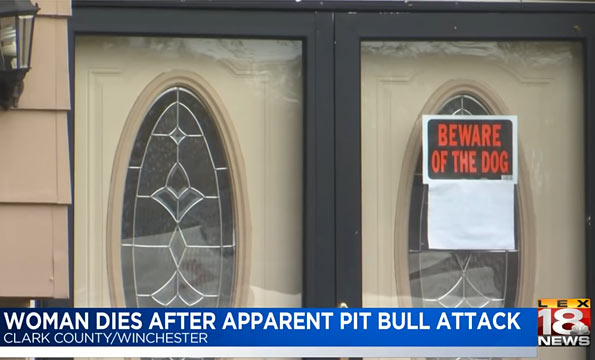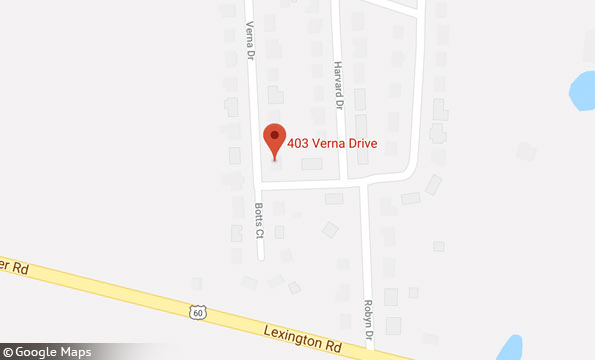 View the DogsBite.org Google State Map:
Kentucky Fatal Pit Bull Attacks
.
Related articles:
02/17/18: 2018 Dog Bite Fatality: Man Dies, Woman Seriously Injured by Dog in Owensboro, KY
01/03/18: 2017 Dog Bite Fatality: Pit Bulls Attack Couple on Christmas Eve, Killing One, in...
---
Baseline reporting requirements:
Law enforcement departments across the United States should release consistent "baseline" information to the media and the public after each fatal dog mauling,
including these items
.