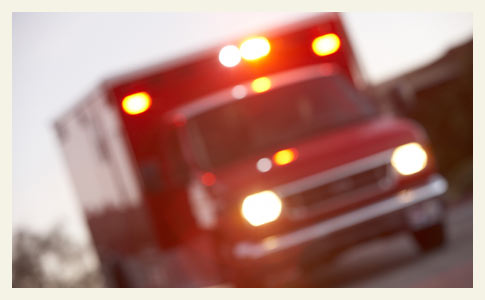 2-month old Skylar Dean Julius died after being attacked by the family dog.
Father Refused Tests
UPDATE 01/20/17: The San Marcos Police Department issued an update today. Investigators continue to await autopsy results from the Travis County Medical Examiner's office about an infant that was killed by the family German shepherd Tuesday. "Preliminary findings do not show old trauma, such as previous broken bones, bruising, or other injuries, that could be indicative of prior abuse, or other indicators of injury that would be suspicious to investigators," states the release.
The father would not consent to testing for drugs or alcohol. - San Marcos PD
"Police found that there was not enough probable cause to obtain a warrant for blood tests on the father for drugs or alcohol. The father would not consent to testing for drugs or alcohol," states the release, which certainly appears to be a huge red flag. Many people are wondering how the father slept through this horrible event. The investigation remains active and ongoing. The results of the investigation will be sent to the Hays County District Attorney's office for review, states the release.
01/18/17: Infant Killed by Dog
San Marcos, TX - Police are investigating after a 2-month old baby was killed by a family dog. Authorities identified the baby girl as Skylar Dean Julius. Animal control officers impounded a German shepherd that was inside the home. On January 17, at about 1:30 pm, police and EMS were dispatched to the 1000 block of Sagewood Trail for a report of a baby with "numerous animal bites." She was transported to Central Texas Medical Center, where she was pronounced dead.
The father told police he fell asleep while the baby was sleeping in a bouncer bassinet next to him on the couch. He woke up about 20 minutes later and found her cold to the touch, unresponsive and on the floor. San Marcos Police Department Commander Kelly Earnest said 911 dispatchers helped the father administer CPR over the phone. The dog bites were mainly concentrated in her abdomen area, Earnest said. The family had owned the German shepherd for more than 8-years.
Earnest said the baby's mother was not home when the fatal attack occurred; she was at work. The infant's death continues to be an active investigation. Autopsy results from the Travis County Medical Examiner's Office in Austin are expected in the coming days. Child Protection Services is also investigating her death, which is routine when a child this young dies in a home. There were no other children living in the home. The family had recently moved to the area, Earnest said.
CBS Austin shows the news conference given by Earnest. The family had raised the male dog since it was a puppy, she said. The family told her it did not have a history of aggression. Police had never been called to the home before and they did not find anything suspicious at the scene, she said. When asked by a reporter how a father could sleep through this event, she said, "Still very new. Those are questions we would love to know, but they are unanswered at this point."
---
Join Texas Dog Bite Victims' Advocacy - Join our Texas email list to stay informed
Related articles:
02/09/16: 2016 Dog Bite Fatality: Newborn Dies After Being Bitten by Family Dog
04/29/16: 2016 Dog Bite Fatality: Pit Bull Rehomed by Humane Society Kills Newborn Baby
06/29/16: 2016 Dog Bite Fatality: 3-Day Old Baby Killed by Uncle's Dogs in Fresno, California
---
Baseline reporting requirements:
Law enforcement departments across the United States should release consistent "baseline" information to the media and the public after each fatal dog mauling,
including these items
.