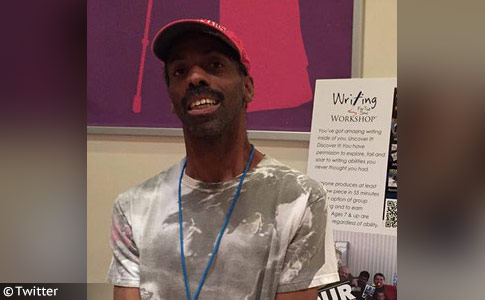 Adonis Reddick, 45-years old, was killed by his own pit bull in St. Louis County.
Death by Dog Bites
UPDATE 05/10/16: St. Louis County Police released autopsy results of a man found dead Monday in a home with his two pet pit bulls. Adonis Reddick, 45-years old, died due to fatal dog bite injuries inflicted to his neck, authorities said. St. Louis County police spokesman Shawn McGuire said the county medical examiner determined that Reddick died of "penetrating and perforating" wounds to the neck. County police investigators believe he was killed by one of his two pit bulls.
Reddick had developmental disabilities, but lived independently. He volunteered with St. Louis ARC, which provides support and services to adults and children with developmental disabilities. In 2015, Reddick won a national award, the 2015 Self Advocate of the Year Catalyst Award, for his efforts to educate and support others with disabilities. He also made speaking appearances, addressing professionals, by sharing his own story and advocating for people of all abilities.
"Adonis is an amazing self-advocate" said Mark A. Keeley President and CEO of the St. Louis Arc. "He is a role-model of self-determination, living on his own, and working in the community. It was our honor to nominate him for this award."

Reddick is the co-founder of the Association of Spanish Lake Advocates (ASLA), a group committed to an accessible world based in full inclusion. He is also active in the Coalition of Truth in Independence (CTI), as a member of their leadership team. Through his efforts with ASLA and CTI, he has worked on three major campaigns to change policy with McDonald's, Metro Transit, and St. Louis County in the last two years. Reddick is also a member of the St. Louis Arc's Social Justice and Human Rights Committee. 2015 The Arc of the US's National Convention in Indianapolis
Reddick was active on Facebook, and on his own page, often posted inspirational and wisdom quotes like, "There is nothing permanent except change, by Heraclitus" and "There is nothing in a caterpillar that tells you it's going to be a butterfly, by R. Buckminster Fuller." As Sharon Spurlock of St. Louis ARC told the Post-Dispatch, "He was an amazing man. That's what's so disheartening about all of this. I just feel like there were all kinds of things coming together for him," she said.
---
05/09/16: Man Discovered Dead
St. Louis County, MO - Police report that one or both of a man's pet pit bulls may have killed him Monday morning. St. Louis County police were called to the 2200 block of Redman Road about 10:30 am. Police said a man, whose identity has not been released, was found dead with bite marks on his body. Vera Culley, a spokeswoman for the St. Louis County Police Department, said that two of the man's relatives who had not heard from him since Saturday made the discovery.
It is still unknown how long the man had been deceased or if the bite injuries were inflicted after the man died. The cause of death had not been determined Monday, though police have termed his death "suspicious," Culley told the Post-Dispatch. Police shot and killed one of the pit bulls inside the home. The animal was acting aggressive and animal control officers could not control it. The other pit bull, which was not behaving aggressively, was taken into custody by authorities.
Missouri Legislature - Bill at Stake
In mid-April, a state preemption bill barring local governments from enacting breed-specific ordinances passed the House chamber in Missouri. HB 1811 is sponsored by Rep. Ron Hicks, who sponsored a similar bill in 2014 that failed. After HB 1811 was assigned to the Senate Agriculture committee, it was scheduled for a hearing on April 27. Committee chairman, Sen. Brian Munzlinger, unexpectedly cancelled the hearing. The end of the legislative session is May 13.
St. Louis County has nearly 2-dozen jurisdictions with breed-specific ordinances. The passage of HB 1811 would nullify them. The location of this man's death in Spanish Lake is not one of them.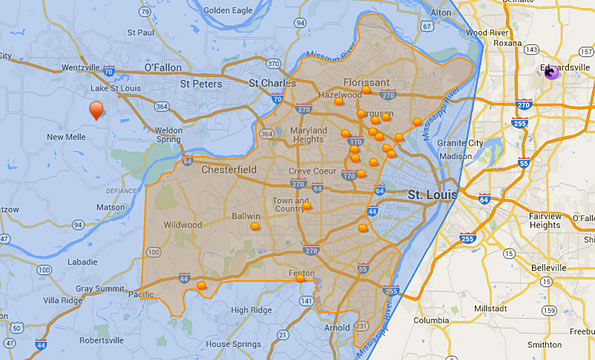 View the DogsBite.org Google Map:
Tri-State Midwestern Map of Breed-Specific Laws
.
Related articles:
01/29/15: 2014 Dog Bite Fatality: Toddler Dies After Attack by Family Pit Bull While Under...
05/27/14: Missouri - Proposed Statewide Bill Prohibiting Breed-Specific Ordinances Fails...