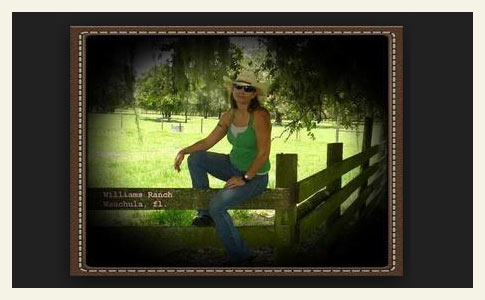 Jessica Norman, 33, was discovered dead on April 30 in Sebring, Florida.
Three Pit Bulls
Sebring, FL - On April 30, Jessica Dawn Norman, 33-years old of Sebring was found naked and dead in a ditch near the back of her property, according to the Highlands County Sheriff's Office. Police and autopsy reports released this week stated she had both alcohol and methamphetamine in her system and puncture wounds on her body consistent with animal bites. Her death was attributed to methamphetamine intoxication with canine bites listed as a contributing factor.
The bite injuries from the dog or dogs occurred before Norman died, according to the Highlands County Sheriff's Office report.
Investigators believe the culprits were three aggressive pit bulls that were known to have been loose nearby on April 28 -- the day Norman was last seen alive. The dogs escaped their kennel and fenced-in enclosure on April 28. Highlands County Animal Control euthanized three pit bulls owned by Lisa Hodge over the course of the investigation. Highlands County Animal Control Officer Ralph Smith said they were the most aggressive dogs he had dealt with in 11-years.
Six weeks earlier, a Highlands County deputy shot and killed Floyd Gene Hodge, the husband of Lisa Hodge, after he stood in his front yard "spraying bullets on four homes with an AK-47 rifle." Neighbors that called in about the shooting activity alerted deputies about the couple's aggressive dogs. Though the dogs were known to be dangerous, the sheriff's office declined to file charges against Hodge, as she kept the dogs in an enclosed space and was unaware they had escaped.
"The Sheriff's Office spent considerable time investigating whether the dogs contributed to Norman's death, the reports indicate." - Highlands Today
Investigators tried to prove through DNA evidence that Hodge's dogs were the ones that attacked Norman, but were unable to find sufficient DNA evidence in the samples taken from the dogs and Norman's body wounds and clothing. "The hairs (found on her body) were determined to be canine in origin, but were unable to produce a DNA profile for any comparison," the report said. Sheriff's investigators still concluded that Hodge's three pit bulls inflicted the bite injuries.
"Based on the fact that Lisa Hodge's dogs were documented at large on the same date Jessica Norman was last seen alive, acting in what has been described as a 'very aggressive,' manner towards several individuals, it is believed that Jessica Norman was attacked by the same dogs. To further substantiate this theory, canine hairs located on the body of Jessica Norman were consistent with the colors of these dogs. Also, the close proximity of where Jessica Norman's body was located in reference to where Lisa Hodge's dogs apparently exited the fenced property, supports this theory. - Highlands County Sheriff's Office report
Contributing Cause of Death
When dog bite injuries contribute to a human death and severe injuries have been inflicted, these deaths are included in DogsBite.org fatality statistics. The last case occurred in 2012 after letter carrier Diane Jansen sustained multiple injuries in a dog attack and simultaneously suffered a stroke. The medical examiner's report listed the cause of death as hemorrhagic stroke due to hypertensive atherosclerotic cardiovascular disease with dog bites as a contributing factor.
In the 315 fatal dog attacks recorded by DogsBite.org since 2005, less than 1.5% fall into this category. Other cases include the 2011 death of 47-year old Jennie Erquiaga (San Bernardino, CA). The coroner's office confirmed her death was due to "physiologic stress from multiple dog bites" in addition to underlying medical issues. In 2010, 65-year old Ethel Horton (Lee County, SC) suffered severe bite injuries in the attack and underwent a heart attack. She died on the scene.
Excluded from DogsBite.org fatality statistics are deaths resulting from "non bite" injuries.
View the DogsBite.org Google Map:
Florida Fatal Pit Bull Maulings
.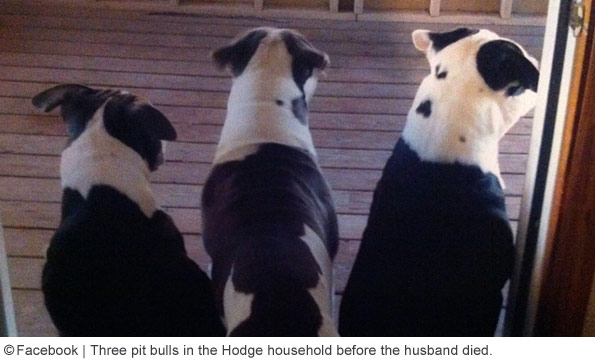 Related articles:
03/09/14: 2012 Dog Bite Fatality: Letter Carrier Dies After Pit Bull Attack in Escondido
04/01/08: 2007 Fatal Mauling Investigation of Carshena Benjamin Closes Unresolved