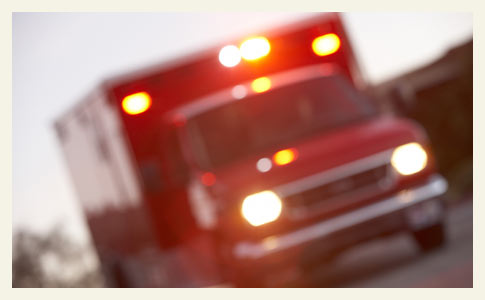 Autopsy Results
UPDATE 12/11/13: Autopsy results confirmed that dog bites caused the death of a 3-month old girl. Franklin County Coroner Jan Gorniak said that Mia Gibson died from internal injuries due to dog bites. The baby died on Tuesday at Nationwide Children's Hospital at about 7:45 am. Her mother found her on the floor next to the living-room couch where her father was sleeping just before 7:00 am. Mia had fallen from the couch and was fatally injured by the family's two dogs.
12/10/14: Baby Dies, Dogs Suspected
Columbus, OH - Columbus news organizations report that a baby girl was killed today by family dogs while her father slept on the couch. According to Columbus police, homicide detectives were called to a home on Lake Shore Drive in Hidden Lake Condominiums shortly before 8:50 am to investigate the death of a 3-month old baby. Franklin County Coroner, Dr. Jan Gorniak, told NBC4 that the young child, identified as Mia Gibson, sustained injuries consistent with a dog attack.
An autopsy will be conducted Wednesday to determine the exact cause of the baby's death.
Sgt. Steven Little, of the first-shift homicide squad, told the Columbus Dispatch that Mia was on the couch with her father, who was asleep, when she apparently fell off the couch and the dogs caused injuries that led to her death. Mia's mother, Sabrena Gibson, 34, was in her bedroom when one of the dogs at the bedroom door woke her. She went into the living room and discovered her daughter injured. Mia's father, Chris Kusumi, 33, told detectives he had slept through it all.
Little said it appears the dogs caused the baby's death. Though the baby had no major visible trauma, she did have several small puncture wounds on her body. Animal control seized two dogs, both Japanese shiba inus, from the home. Detectives do not anticipate charging either parent. The case will be forwarded to the Franklin County prosecutor's office to decide if criminal charges are warranted. "It's just an unfortunate situation and it's a sad situation for the family," Little said.
Related articles:
05/21/13: 2012 Dog Bite Fatality: Ohio Newborn Killed by Family Pit Bull-Mix
05/02/12: 2012 Dog Bite Fatality: 2-Month Old Child Killed by Family Dog
07/13/11: 2011 Dog Bite Fatality: 'Loving Dog' Kills Visiting Baby in Chesterfield County