By Anthony Solesky
A guest writer for the DogsBite.org Blog.
Accident
: an unexpected happening causing loss or injury which is not due to any fault or misconduct on the part of the person injured but for which legal relief may be sought.

Every year in America a child will take a few firecrackers and tape enough of them together to manufacture a device that maims him. Other children inclined to do the same will not be injured, but that fact alone does not qualify it as a safe activity. The media will refer to these incidents as "fireworks accidents." Such characterizations lead the public to conclude that the results were handling errors rather than a misguided, but intentional design with unintended results. Other episodes involving dangerous elements with predictable results will wrongly be cast as unavoidable accidents as well.


There are dangerous dog breeds that are raised without incident. This alone does not make them safe either. All dogs have a calm side, the ideal side when properly trained, treated and handled. Sensibility must focus on when these measures are not undertaken. The design of a firecracker considers such operator error, even improper use in creating margin of safety.


Firecrackers are accessible because they are designed to be relatively innocuous. The domestic dog breeder, at least in 148 of the 160 recognized breeds, considers this same margin for error by intentional breeding to weave innocuous traits into the canines genetic profile, making them a more suitable domestic pet. These breeds have a bite response cycled to a snap and release; they bite like a "firecracker" so to speak.


What makes the remaining dozen the "dangerous dozen" is they have no balanced "fail safe" in their behavioral structure. If incited intentionally or even unintentionally by their victims, such as an active child, they will not flee but will pursue, bite, attack, maim and kill, responding just as indiscriminately to the same instinctive reflex that drives a Golden Retriever to retrieve.
Bundling Dangerous Traits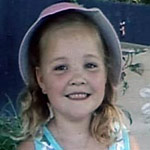 Nowhere are the devastating results of excess revealed by bundling otherwise innocuous breed characteristics together more appalling then in the death of this 5-year old child. This happened at the hands of a breed of pet, pet owner and an animal advocacy lobby industry who have bred excess even upon man's best friend. Sadly, they intentionally promote the belief that these predictably horrific incidents are isolated and unique to the particular animal. However, like taping too many firecrackers together, the characteristics common in this breed most often will produce a predictable and horrific result.


Another tactic used by pit bull advocates is that "all dogs bite," therefore no one breed should be singled out for legislative control. Even though a pit bull bite and a cocker spaniel bite have as much in common as a firecracker and a quart of nitroglycerin. The difference is a burned or damaged finger versus the blowing down of a building with a substance so unstable and explosive that it can ignite from atmospheric temperature changes.


All dogs do bite, but most snap and release as a defensive gesture leaving puncture wounds. Pit bulls lunge, bite -- form a death grip with their jaws -- and terribly shake their victims, which produces horrendous, life-altering wounds. Imagine the damage, psychological as well as physical, this does to a forty pound child? It isn't questionable which a pit bull owner would choose for their own child's bite: A pit bull or a cocker spaniel?


This poor little girl suffered a horrific death not an unavoidable accident. Disingenuously, breed advocates try to lump extreme dog attacks -- a portion of the 9,500 which require hospitalization annually and left 33 dead last year -- together with the 4.5 million "firecracker" type incidents from other dog breeds. When man manufactures anything, in this instance a dog breed, where the only barrier between safety and death is that imperfect humans must handle them perfectly, one has a defective product with a forgone result, not a "freak accident."
Real Responsibility

Responsibility does not start with how we train and treat our pets. Responsibility starts by the types of pets we introduce into our community in the first place. Pit bull rescue organizations and their neighborhood halfway house rescue mentality are equally responsible in these tragedies. Where the focus of most dog owners is companionship, herding, hunting or service to the disabled, preserving breeds with inbred instincts of sustained attack to the death cannot be justified.


Television Shows such as "The Pit Boss" and "Pit Bulls and Paroles" exploit our natural tendency to empathize with the underdog, especially when it really is an innocent dog. They are promoting, creating and enabling that more pit bull and human victims will continue to suffer and be killed. These shows create the very market they are marketing too.


Whatever the original intentions of the pit bull breed's forefathers, they have created a monster1 and now their heirs deny the monstrous results. Despite Doctor Frankenstein's intentions or the villagers' ignorance, the monster was still a monster and they had to be rescued from him. Isn't it time for our innocents to be protected from a similar creation?2
Anthony Solesky is Dominic's father and the author of Dangerous by Default: Extreme Breeds.
1
Back in the mid 1980s, it was acceptable for animal behaviorists, veterinarians and humane groups to state the truth about the pit bull breed. This is not acceptable in the humane community today. The following statement was made by Randall Lockwood in 1986, who then worked for the HSUS: "Shaped by dog-fight enthusiasts, [pit bulls] are "a perversion of everything normal dogs should do. What they've created is a canine psychopath."
2
Underlined links were added by DogsBite.org.
Related articles:
01/26/11: 2011 Fatality: Pit Bulls Kill 5-Year Old Girl, Severely Injure Grandmother
03/10/10: Dangerous By Default: Extreme Breeds by Anthony Solesky
02/05/10: U.S. Consumer Product Safety Commission Recalls Sweatshirts Due to...
12/16/09: Historic Recall: 50 Million Blinds Recalled Following Child Deaths