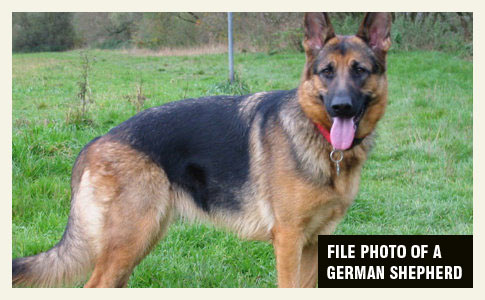 Shirley Bird, 79-years old, was attacked and killed by her German shepherd.
Victim: Shirley Bird
Ida Grove, IA - Earlier this week, 79-year old Shirley Lou Bird of Ida Grove was found dead in her home. An autopsy was conducted by the State Medical Examiner on Tuesday in Ankeny. Bird's body had several bite marks including a deep wound on her arm. Ida County Sheriff's officials believe the victim was bitten by her German shepherd several times and subsequently died from blood loss. Her death has been ruled accidental and the dog has been euthanized.
Authorities in western Iowa now say an elderly woman's pet dog was apparently responsible for her death earlier this week. Seventy-nine-year-old Shirley Lou Bird of Ida Grove was found dead in her home.
The Ida County Sheriff's Office asked for assistance from the Iowa Division of Criminal Investigation to determine if a crime had been committed. An autopsy was conducted by the State Medical Examiner on Tuesday in Ankeny. Bird's body had several bite marks including a deep wound on her arm.
It is believed that she was bitten by her German Shepherd several times and went to the bathroom to stop the bleeding. She subsequently died from blood loss. The death has been ruled accidental and the dog has been euthanized. - Iowa's Radio News Network, November 18, 2010
Related fatalities:
05/27/07: Magdelena Silva, 95-years Old, Attacked and Killed Family Dogs
01/15/07: Linda Mittino, 69-Years Old, Killed by her Family's German Shepherd