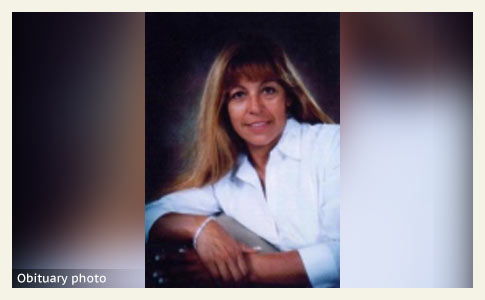 Theresa Ellerman, 49-years old, died after suffering a dog bite to her neck and throat.
Woman Dies After Dog Bite
Norfolk, VA - It was reported on Saturday that a woman died after being bitten by a dog. Norfolk Police and Norfolk Fire responded to an address at Tabor Court at about 2:30 am in response to a reported dog bite victim. Officers found 49-year-old Theresa Ellerman experiencing difficulty breathing. She was transported to DePaul hospital where she was pronounced dead at 3:45 am. The dog, reportedly an Alaskan malamute, was taken into custody and placed into quarantine.1
Several days later, preliminary autopsy results showed that Ellerman died due to a dog bite to her neck. Chris Amos, a spokesman with the Norfolk Police Department, said that Theresa Ellerman of Jacksonville was visiting friends when she was bitten by an Alaskan malamute in their home. Amos would not discuss the extent of Ellerman's injuries, but did say, "she was not mauled." Authorities continue to investigate the incident and would not identify the dog's owner.
In a tragic online post titled, "My Fiance Died," the author states: "...his Malamute bit her in the neck and throat. The swelling shut her airway and she died on the way to the hospital." The person added, "She was 5'2" tall and had more energy than anyone I have ever known. She was a retired USMC Gunny. She was my best friend and my lover. The last words we ever spoke to each other were, 'I love you.' She left three children, her family back in Prescott, Arizona, and me."
1
According to Merritt Clifton of Animal People, eight wolf hybrid attacks in the past five years, severe enough to qualify for the Dog Attack Deaths and Maiming report, have initially been reported as "malamute" attacks by dog owners who were hoping to escape prosecution for the illegal possession of wolf-dog hybrids.
Related articles:
08/30/09: 90-Year Old Phoenix Woman Dies After Complications of Dog Bite
04/16/09: 2009 Fatality: 80-Year Old Woman Dies Due to Infected Dog Bite