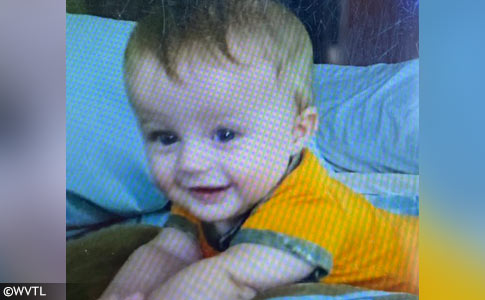 A 7-month old baby boy died after being attacked by a St. Bernard in Sevier County.
Infant Killed by Dog
Sevier County, TN - Sevier County Sheriff Ron Seals issued a press release Monday afternoon stating that a 7-month baby died after being attacked by a family dog. On Sunday, emergency responders were dispatched to a home on Apache Lane at about 6:15 pm for a report of an infant not breathing after a dog attack. When first responders arrived, they found the infant dead and an occupant in the home suffering injuries from trying to protect the baby during the dog attack.
The large dog became aggressive toward emergency responders at the scene and was dispatched at the scene. The identity and gender of the baby was not released by the sheriff's office. The breed of dog was not released either. As of Tuesday, the case was still under investigation by the Sevier County Sheriff's Office. Earlier this year, two people were killed by the same dogs in Cocke County, Tennessee. The fatal attacks occurred about 3.5 months apart.
WVLT spoke to the mother of the baby, Tiffany Parker, who identified her baby as a boy. At the time of the attack, he was at his grandmother's home, she said. The grandmother was hurt while trying to help the baby, Parker said. "I'll never get to hear him say mama," she said. WVTL also published a photograph of the baby boy. We expect this video segment will be updated, adding the mother to it, in preparation for the evening news cast. The death investigation remains ongoing.
Evening Updates
WTLV interviewed the baby's mother, Tiffany Parker. 7-month old baby Bentley was visiting his grandmother, according to the Sevier County Sheriff's Office, while his mother was moving into a home one block away. Parker heard some commotion coming from her mother's home and ran over to check on her son. The family dog, a St. Bernard, had attacked her mother and killed her son. Parker said the dog typically stayed outside when the baby was visiting his grandmother.
A "Beware of the Dog" sign hung on a fence at the grandmother's home in the 900 block of Apache Lane. Parker is distraught that she never got to hear her baby say "mama" for the first time. Parker also warned parents about aggressive dogs. "If you have any doubt about an animal, please please, just get rid of the dog or something," she said. "You wouldn't expect it to happen, but it does." The dog got so aggressive with first responders that it was dispatched at the scene.
Related articles:
07/22/21: 2021 Dog Bite Fatality: Woman Killed by Pack of Dogs in Cocke County; Second...
---
Baseline reporting requirements:
Law enforcement departments across the United States should release consistent "baseline" information to the media and the public after each fatal dog mauling,
including these items
.