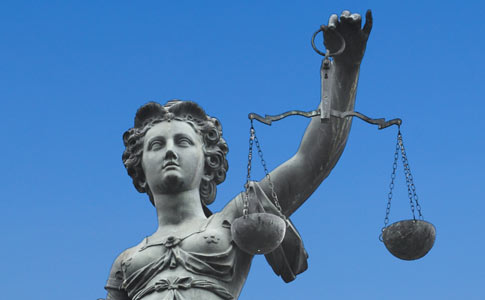 By Boni
A guest writer for the DogsBite.org Blog.
---
When it comes to pit bulls and other dangerous dogs, much heated debate revolves around opposing concepts of "freedom".
The freedom of a citizen to buy whatever dog they choose vs. the freedom of every other citizen to walk around free of violence inflicted by someone else's choice of breed--notorious for a history of dangerous outbursts.
The freedom of a dog to roam free vs. terrorising the neighbours imprisoned in their houses because they can't trust that loose, wandering dogs won't bite.
What defines "freedom" in regards to owning a dog? The choice to own a dog involves limiting future choices, not expanding them. Dog ownership isn't about freedom. If so, dog owners could take a week-long vacation in Bali, leave an open kibble bag, raise the toilet seat then let the dog crap and pee all over until returning home to clean up the results along with sofa remnants.
The question for owners of dogs is, "How seriously do you take your responsibilities to your dog, your family and your community?"
Dog ownership is about responsibility.
The reason one takes on the responsibility of a dog is that, generally, the relationship is worth the effort. A responsible dog owner puts effort into training a dog that will exist harmoniously in human society. They ensure the safety and comfort of people and pets that inhabit their community. The question for owners of unmanageable dogs is, "how much of your freedom are you willing to sacrifice to maintain everyone's safety from a vicious dog or a breed with a proven history of unprovoked violence?
Some communities outlaw certain breeds of dogs statistically proven to be the most dangerous. Such communities view the freedom of their citizens to interact safely as more important than the freedom of a select few to own dangerous dog breeds.
Breed lobbyists attempt to overturn such bans or enact legislation that prohibits breed banning claiming that such bans infringe on the "rights" or "freedoms" of certain individuals or their genetically engineered breed of dog.
Yes, I see a problem with this. Many do.
An individual cannot be allowed to impinge on the rights of the many due to their personal choice of dog breed. It's not uncommon to legislate for the "greater good".
The freedom of to drink alcohol then drive a car is curtailed while the freedom to imbibe in one's own home is not. Dangerous products are forced off the market by legislation—because the right of the individual to own a product that endangers lives is restricted for the common good. It's perfectly legal for an individual to shove a rock off an isolated cliff. It's not legal to shove a rock off a city skyscraper onto a busy sidewalk endangering those below who did not consent to dodging rocks. It is a matter of public safety. The rights of the pedestrians vs. The freedom of the rock tosser.
"Freedom" is the siren call often shilled loudest by those desiring to impinge on the rights of others who seek a reasonable level of justice, peace and safety in their communities.
It's not unfair to demand that owners of dangerous dog breeds define what level of "freedom" they expect from everyone else.
Including their victims.
Attribution-NonCommercial-NoDerivs
CC BY-NC-ND August 10, 2021
---
Related articles:
06/25/21: What Are Pit Bulls Good At? - By Boni
09/30/20: Are Sensible Dog People A Dying Breed? - By Boni