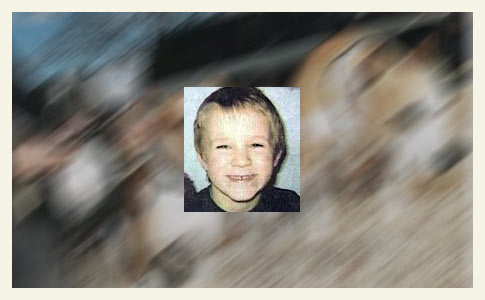 Cody Adair, 4-years old, was killed by his uncle's chained pit bull in Bartlesville.
Bartlesville, OK - Cody Adair, 4-years old, was killed by his uncle's chained pit bull on December 30, 2005. Cody had been playing alone on the front porch before the attack. His mother, siblings, and uncle were inside the home. The uncle's pit bull was in the backyard, chained inside of a pen. When Cody wandered into the backyard and got inside the pen, the male pit bull attacked and killed him. Cody was transported to Jane Phillips Hospital, but was declared dead upon arrival.
According to the Dec. 31 Bartlesville Police Department incident report, officers were informed at 4:15 p.m. that a child had been killed by a pit bull dog at a residence in the 200 block of Southwest Seminole Avenue.
At that time, it was disclosed that the boy, later identified as Cody Adair, had "extensive neck and throat injuries from the attack by the pit bull dog."
The boy was found dead from the attack.

The dog responsible for the attack was described as a tan and white pit bull dog with blood on its face and both front paws. According to police, the dog was on a 1-inch thick chain that was connected to a cable. The cable was connected to a pole stationed in the ground. - Examiner-Enterprise, January 30, 2016
The pit bull was about 18 months old and belonged to Christopher Lewis, the boy's uncle. It was given to Lewis six months earlier by an "unknown male at a local convenience store," reports the Examiner-Enterprise. Lewis told police Cody had played with the dog before without incident. The police report states Cody had "severe trauma" to his neck under his chin, leaving his head nearly severed. His left ear was completely chewed off and only a portion of his right ear remained.
Another smaller pit bull -- about 6-months old -- was also at the home. The puppy had blood on its forehead, nose, mouth and front paw, reports the Enterprise. Both pit bulls were later euthanized. Cody's mauling death, and other violent attacks by pit bulls in the area, strengthened Rep. Paul Wesselhoft's (R-Moore) resolve to regulate pit bulls in the state. "The pit bull is genetically programmed to fight and to kill its prey and sometimes you just cannot turn that off," he said.
Archived articles:
01/03/2006: Parents bury 4-year-old killed by dog
01/04/2006: Pit bull terrier kills 4 year old Bartlesville boy
01/09/2006: Child's death strengthens lawmaker's resolve to ban pit bulls