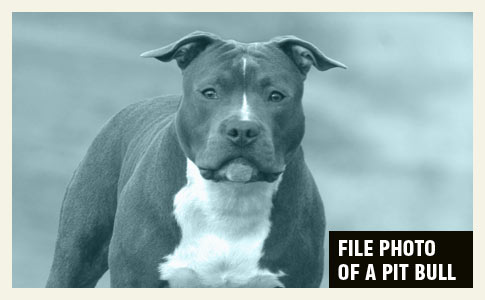 Kelli Chapman, 24-years old, was killed by her pet pit bulls while sleeping in her bed.
New Information
UPDATE 1/23/08: Investigators say this wasn't the first time officers had to shoot a dog at the Chapman's home. Police reports show that in October 2006, the Beauregard-DeRidder narcotics task force and the SWAT team raided the Chapman home, where they found methamphetamine and other drug items. Both Kelli and Jason were arrested. During the raid, one of the couple's pit bulls bit an officer and tried to attack a second officer. Officers shot and killed the animal.
1/23/08: Authorities Reveal Defensive Wounds
Preliminary autopsy results show Kelli Chapman, 24-years old of Longville, died of bite trauma injuries and blood loss. Chapman had injuries to her forearms as well, indicating possible defensive wounds, according to Chief Deputy Robert McCullough. He said there was damage to the furniture and other items in the bedroom where the attack occurred, another sign she was trying to defend herself. McCullough stated that no foul play is suspected at this time.
McCullough said Kelli Chapman suffered bite and puncture wounds. She had injuries to her forearms, indicating possible defensive wounds, McCullough said.
"It is possible, and there was other damage to furniture and stuff in the bedroom, where the attack occurred, so it is possible that she was defending herself," he said.
Her body was taken to the Calcasieu Parish Coroner's Office in Lake Charles for an autopsy. Preliminary results indicate that she died as a result of bite trauma and blood loss. - Elona Weston, Lake Charles American Press, January 22, 2008
1/22/08: Dogs Maul, Kill Owner
Longville, LA - 24 year old Kelli Chapman was killed by her two pit bulls while sleeping in her home. Her husband discovered her body when he returned home from work. She had been fatally mauled by the pair's two pit bulls, a female and a male. Relatives of the woman claim they think they know why the pit bulls fatally attacked her. Apparently, Kelli suffered from seizures. They think she may have had a seizure while sleeping and the dogs reacted to it by killing her.

"There's a certain small percentage of aggressiveness in any breed, whether it's a Chihuahua, a Rottweiler or a Pit Bull," said veterinarian Dr. Ted Hoerner.
"The difference is the degree of damage that a certain animal can inflict. Pit bulls are huge, they're strong, their musculature is such they can inflict deadly damage. Unfortunately, that's what we've seen happen." - KFDM, January 21, 2008
Prior to the deadly attack, Kelli and her husband Jason let the pit bulls stay in their home and sometimes sleep in their bed. One has to wonder if a spaniel or other breed would have reacted similarly in these circumstances. Furthermore, many dog breeds help seizure victims; they do not kill them. As one commenter points out, "Did the seizure cause the attack or did the attack cause the seizure?" Frankly, was there even a seizure at all? There were no witnesses to the attack.